Welcome, dear readers, to another incredible journey into the world of book subscriptions! Today, we'll be diving deep into the magical realm of Mr. BS Book Subscription – a service that has been sweeping the nation and leaving an indelible mark on the hearts of bookworms everywhere. 
In this comprehensive review, we will examine every aspect of this exceptional service, from its thoughtfully curated selections to its unwavering commitment to customer satisfaction. So, sit back, relax, and let us explore the literary treasure trove that is Mr. BS Book Subscription.
A Brief Overview
This Subscription is a monthly service that strives to deliver hand-picked, meticulously curated titles to your doorstep. With a focus on independent authors and underrepresented voices, Mr. BS aims to broaden your literary horizons, challenge your perceptions, and provide a unique reading experience. With an array of genres and package options to choose from, there's something for everyone in Mr. BS's literary wonderland.
Tailor-Made Subscriptions to Suit Your Tastes 
View this post on Instagram
One of the most remarkable aspects of Mr. BS Book Subscription is its dedication to personalization. Upon subscribing, you'll be asked to complete a comprehensive questionnaire, which helps the experts at Mr. BS understand your reading preferences, favorite genres, and literary pet peeves. By taking the time to get to know you, Mr. BS can curate a reading experience that is uniquely tailored to your individual tastes.
Exploring the Subscription Options 
Mr. BS Book Subscription offers a variety of subscription plans, each catering to a different type of reader. These plans include:
The Classic Plan: Ideal for those who love a good story, this plan delivers one carefully chosen book per month.

The Deluxe Plan: Perfect for readers who crave a little extra, this plan includes one book, along with additional goodies such as bookmarks, reading lights, and bookish treats.

The Family Plan: Designed for households with multiple readers, the Family Plan provides two to four books per month, ensuring that everyone has something to enjoy.
A Commitment to Diverse Voices 
One of the standout features of Mr. BS Book Subscription is its unwavering commitment to promoting diversity and inclusivity within the literary world. By spotlighting independent authors and underrepresented voices, Mr. BS helps to create a richer, more varied reading experience for subscribers. From powerful memoirs to groundbreaking science fiction, each month's selection will challenge and inspire you in equal measure.
The Mr. BS Book Subscription Community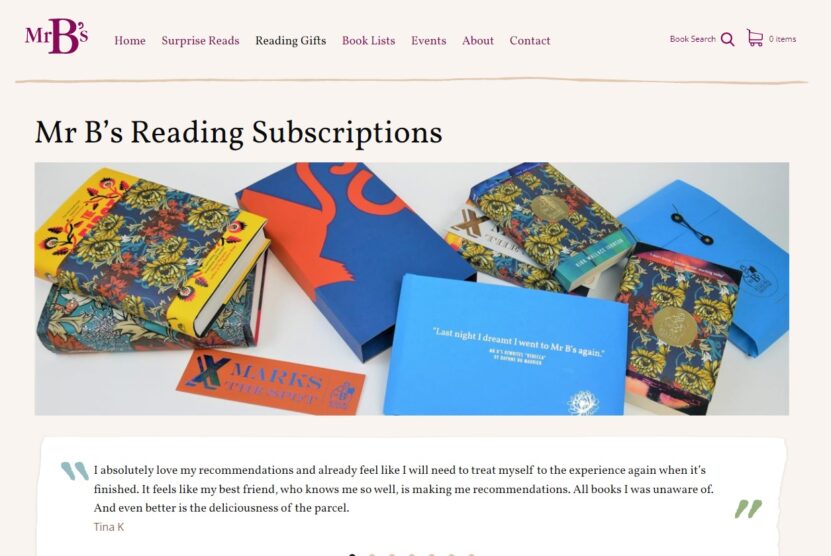 When you join Mr. BS Book Subscription, you're not just receiving a monthly dose of literary magic; you're also becoming a part of a thriving, passionate community of fellow book lovers. Through online book clubs, social media discussions, and exclusive author events, you'll be able to connect with like-minded readers and share your thoughts on the latest selections.
Sustainability and Environmental Responsibility 
In addition to its commitment to diversity and personalization, Mr. BS Book Subscription is also dedicated to minimizing its environmental impact. All packaging materials are eco-friendly and recyclable, and the company actively supports tree-planting initiatives to offset its carbon footprint. By choosing Mr. BS, you can enjoy a guilt-free reading experience that benefits both you and the planet.
Unparalleled Customer Service 
At the heart of Mr. BS Book Subscription lies an unwavering commitment to customer satisfaction. The company's responsive and attentive customer service team is always on hand to address any concerns or issues that may arise, ensuring that your subscription experience is as seamless as possible.
The Art of Gifting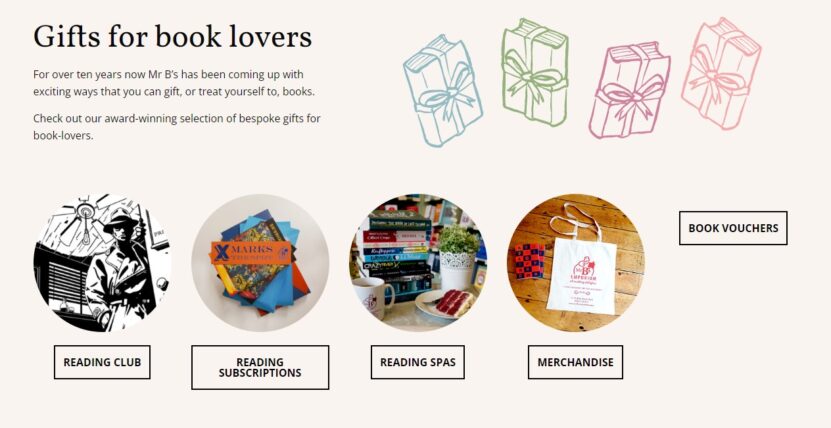 Mr. BS Book Subscription as the Perfect Present: If you're searching for a unique and thoughtful gift for the book lover in your life, look no further than Mr. BS Book Subscription. With its personalized selections, exclusive bookish goodies, and emphasis on diverse voices, a subscription to Mr. BS makes for a truly memorable present. Plus, with the option to purchase gift subscriptions ranging from one to twelve months, you can customize the perfect package for your loved one.
The Mr. BS Book Blog and Newsletter 
In addition to its fantastic subscription service, Mr. BS also offers a wealth of literary content through its engaging blog and newsletter. From author interviews and book reviews to reading challenges and thought-provoking articles, the Mr. BS Book Blog is a treasure trove of inspiration for bibliophiles. The newsletter, delivered straight to your inbox, keeps you updated on the latest news, events, and exclusive promotions from the Mr. BS community.
Cancellation and Returns Policy 
Mr. BS Book Subscription understands that life can be unpredictable, and sometimes circumstances change. As such, they offer a flexible cancellation and returns policy. Subscribers can easily pause, modify, or cancel their subscriptions at any time with no penalties. And if you're not completely satisfied with a book you've received, Mr. BS will work with you to find a solution, ensuring that your experience remains positive and enjoyable.
Testimonials and Reviews from Satisfied Subscribers 
The true measure of any subscription service lies in the satisfaction of its subscribers, and Mr. BS Book Subscription has garnered an impressive array of glowing reviews and testimonials. 
From the thoughtfully curated selections to the exceptional customer service, subscribers consistently praise the enriching experience provided by Mr. BS. Don't just take our word for it – explore the rave reviews and discover for yourself why Mr. BS has captured the hearts of book lovers everywhere.
Frequently Asked Questions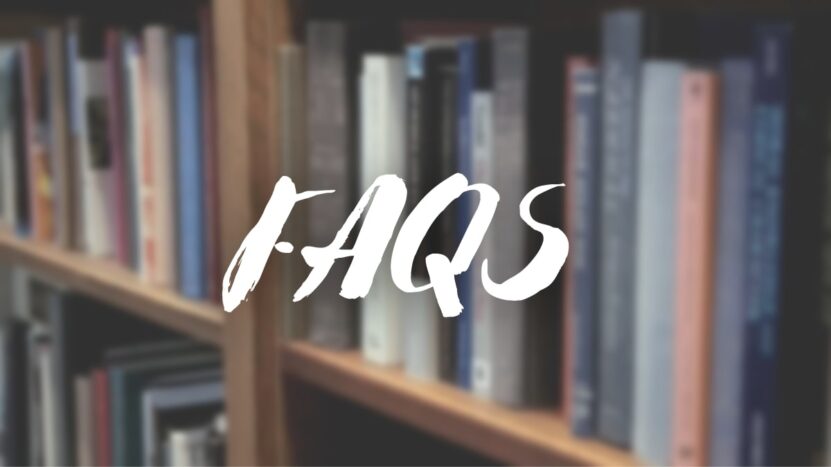 1. How does Mr. BS Book Subscription select books for subscribers?
This subscription prides itself on providing personalized reading experiences for each subscriber. To achieve this, their team curates books based on the preferences indicated in your questionnaire, ensuring that your selections are tailored to your unique tastes. The team also considers diverse voices and independent authors to create a well-rounded and enriching reading experience.
2. Can I choose my book's genre with Mr. BS Book Subscription?
Absolutely! When you sign up for this Subscription, you'll be asked to complete a questionnaire that includes your preferred genres, favorite authors, and reading habits. The team will use this information to select books that align with your preferences, ensuring that each month's delivery is tailored to your unique tastes.
3. Can I change my subscription plan with Mr. BS Book?
Yes, you can at any time. Simply log into your account, navigate to the subscription settings, and choose the desired plan. Your subscription will be updated accordingly, and any changes will be reflected in your upcoming deliveries.
4. How do I update my reading preferences with this Subscription?
To update your reading preferences, simply log into your account, navigate to your profile, and click on the "Update Preferences" button. You'll be able to make any necessary changes to your genre preferences, favorite authors, and other reading-related information. The team will use these updated preferences to curate future book selections for you.
5. What is the shipping policy for Mr. BS Book Subscription?
They ship to the United States, Canada, and several other countries. Shipping fees vary depending on your location and the subscription plan you have selected. For subscribers within the United States, they offer free shipping for the Classic and Deluxe plans. For international subscribers, shipping fees will be calculated during the checkout process. Mr. BS Book strives to ensure timely delivery, with most packages arriving within 7-10 business days from the shipping date.
Final Words
A World of Literary Discovery Awaits with Mr. BS Book Subscription: In a world where the joy of reading can sometimes be overshadowed by the hustle and bustle of everyday life, this subscription serves as a welcome reminder of the transformative power of literature. 
With its personalized curation, commitment to diverse voices, and exceptional customer service, it offers an unparalleled reading experience that will leave you eagerly anticipating your next literary adventure. Don't miss the opportunity to embark on this incredible journey – subscribe to this service today and open the door to a world of endless discovery.