Ah, the mysterious allure of crime and detective novels! If you love the suspense of a good whodunit or the thrill of unraveling a complex murder mystery, then look no further.
Are you searching for the perfect gift for a mystery book lover in your life? Look no further! This guide provides a list of 10 highly acclaimed titles in the mystery genre that are sure to be well-received by even the pickiest mystery fans.
From classic whodunnits to captivating psychological thrillers, this list has something for everyone and ensures that your giftee will have plenty of exciting stories to keep them occupied.
From Agatha Christie's endless adventures of Hercule Poirot to Gillian Flynn's twisted narratives, these books guarantee hours of murder-mystery goodness. Whatever their preferred subgenre may be, this collection is sure to contain just what they need.
We've collected the top 10 books for mystery lovers, so you can take your experience to the next level. From classic murder mysteries to modern crime protagonists, these are some of the best gifts for those who never stop trying to solve the puzzle. Let's get started!
---
Quick Peek:
Here are the top 10 books for mystery lovers:
| | |
| --- | --- |
| The Girl with the Dragon Tattoo | Stieg Larsson |
| And Then There Were None | Agatha Christie |
| A Study in Scarlet | Arthur Conan Doyle |
| I Am Half Sick Of Shadows | Alan Bradley |
| Murder on the Orient Express | Agatha Christie |
| In Cold Blood | Truman Capote |
| Rebecca | Daphne du Maurier |
| The Great Gatsby | F. Scott Fitzgerald |
| Gone Girl | Gillian Flynn |
| The Alienist | Caleb Carr |
---
What Makes a Great Mystery Book?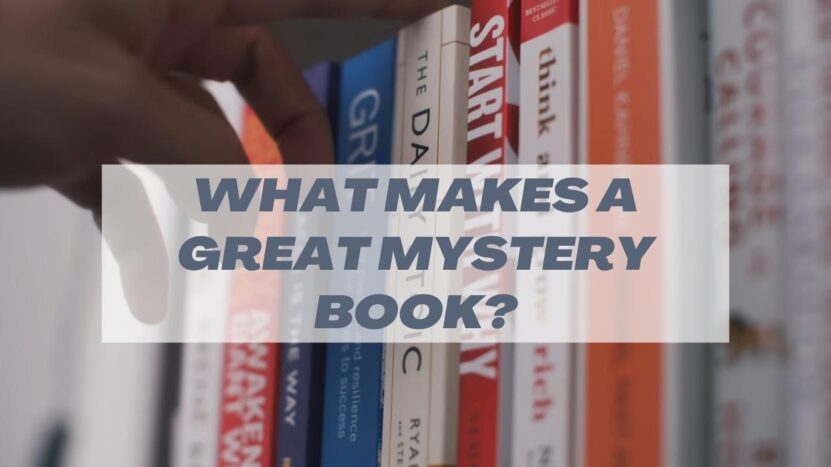 Mysteries are a popular genre of fiction that often delight readers with surprise plot twists and unexpected endings. For the avid mystery reader, finding the perfect gift can be tricky – you need to choose books that have the right combination of suspense, engaging characters, and well-crafted plot lines to make them stand out.
To help you pick out the best titles, we've identified some key characteristics to look for when selecting mystery books as gifts:
Atmosphere – A believable atmosphere and a unique setting allow readers to immerse themselves in either a real or fictional world where secrets are waiting to be discovered.
Characterization – A good mystery should include strong, memorable characters that readers will root for even after finishing the story.
Development of Tension & Suspense – Good suspenseful writing keeps readers on the edge of their seats as the story progresses toward its climax and resolution.
Plot Twists & Surprises – The best mysteries will weave together plot elements from start to finish in unexpected ways that keep readers guessing until the very end.
Clarity of Writing & Attention To Detail – Clear writing and attention to detail help bring viewers inside each scene as it unfolds, which allows for a more immersive reading experience.
Realism – Many great mysteries reflect insight into human behavior with details about psychology, sociopolitical issues or an exploration into difficult topics that add complexity and realism to each story.
Thematic Consistency – For true mystery lovers, they appreciate when there is consistency throughout a book in regard to theme, tone, style, symbols etc. This enhances their experience while reading the book.
Top 10 Mystery Books for Mystery Lovers
Mystery enthusiasts delight in the suspense and challenge of deciphering clues and unraveling the solutions. For these readers, nothing beats a great mystery novel or series. We have compiled a list of top ten mysteries sure to captivate and thrill any mystery lover.
1. The Girl with the Dragon Tattoo (Millennium series):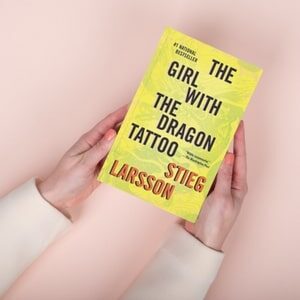 Stieg Larsson's internationally acclaimed novel introduces readers to the heroine Lisbeth Salander. Salander is an unconventional private investigator who takes matters into her own hands when she finds that her clients have been wronged.
2. And Then There Were None (Agatha Christie):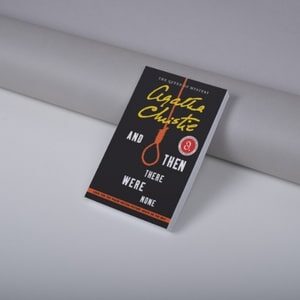 Renowned mystery author, Agatha Christie wrote this classic tale in 1939 that has captivated devoted fans ever since. When 10 strangers are invited to a remote island off the coast of Devon they find themselves enmeshed in a game of life and death as each guest is murdered one by one — could one of them be responsible?
3. A Study in Scarlet (Sherlock Holmes Series):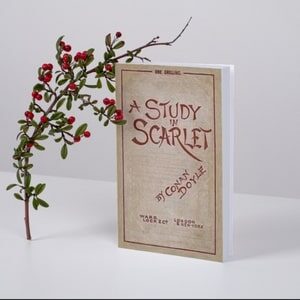 Sir Arthur Conan Doyle's first Sherlock Holmes novel follows consulting detective Sherlock Holmes and his companion Doctor Watson as they unravel the confounding events surrounding two murders in London's Whitechapel district.
4. I Am Half Sick Of Shadows: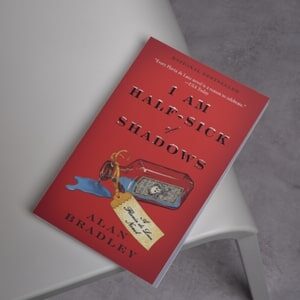 his historical fiction murder-mystery set during wintertime casts detective Turkey as he investigates a family's suspicious death during their Christmas season celebration at Hogwarts castle.
5. Murder on the Orient Express: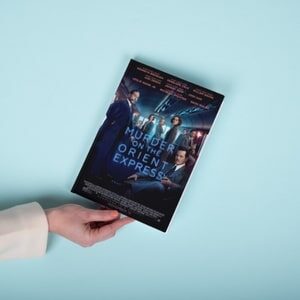 This Agatha Christie classic follows Belgian detective Hercule Poirot as he works to solve an unsolvable case — who killed American businessman Ratchett onboard The Orient Express? Each time Poirot thinks he knows all there is to know about this case, another clue appears leading him through an ever-complicated web of mysteries with no clear answers in sight!
6. In Cold Blood:
Truman Capote famously researched, wrote and published this gripping non-fiction account of a family's senseless murder at their home in Holcomb, Kansas, while two criminals attempt to make their getaway away from justice.–true crime at its best!
7. Rebecca: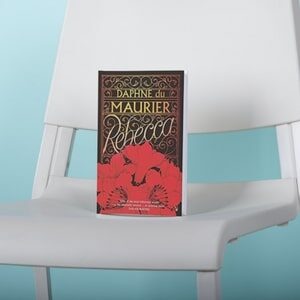 This Gothic-mystery romance set in 1940s England focuses on an unnamed protagonist known merely by his given title "the second Mrs de Winter" as they struggle to unravel dark secrets surrounding Rebecca—the mysterious late first wife of Maximillian deWinter that haunts both their marriage and estate Manderley forevermore!
8. The Great Gatsby: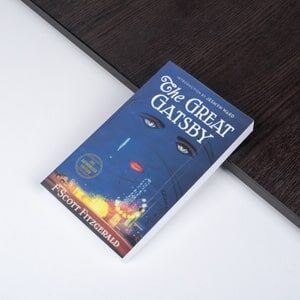 F Scott Fitzgerald writes this romantic drama set within America's Jazz Age where Nick Carraway moves next door to enigmatic Jay Gatsby shrouded by rumors—what truly happened between Gatsby and Daisy Buchanan prior? It takes multiple plot twists for Nick caraway to discover what truly happened between Jay Gatsby and Daisy Buchanan.
9. Gone Girl: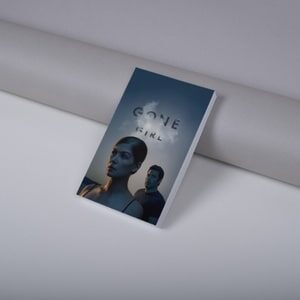 Gillian Flynn penned this psychological thriller following husband Nick Dunne after his wife Amy suddenly disappears mere days before their fifth wedding anniversary. An investigation unveils numerous tricks up Amy's sleeve that reveal more than meets the eye!
10. The Alienist: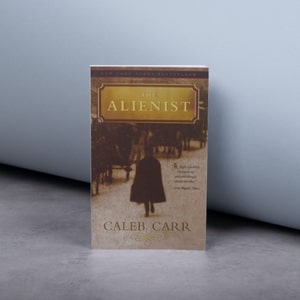 Caleb Carr puts his twist on history creating a police procedural series with 19th-century flavor during industrialization when Dr. Laszlo Kreizler leads New York City Police Commissioner Roosevelt in investigating serial killer-linked murders whom he refers to as 'the alienist'!
Mystery Books for Beginners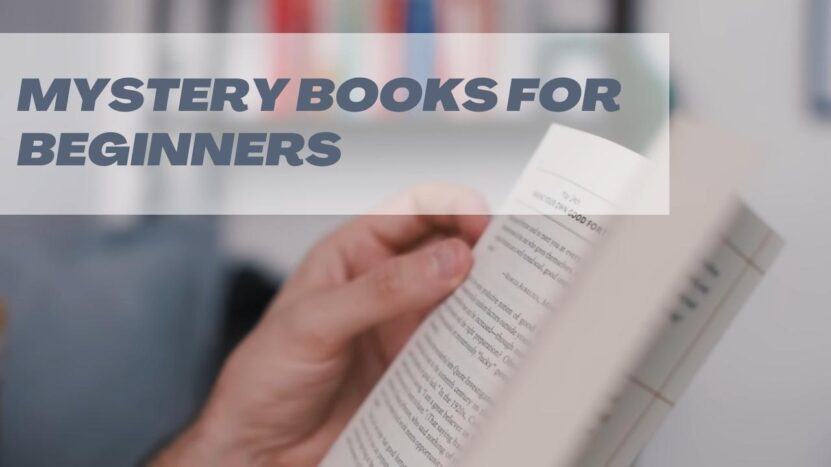 For those who are just starting out in the mystery genre, there is a vast array of exciting books and titles to explore. Below are ten classic mystery titles that can introduce even the most novice detective to the world of crime-solving.
"The Adventures of Sherlock Holmes" by Sir Arthur Conan Doyle
"Murder on the Orient Express" by Agatha Christie
"The Hound of the Baskervilles" by Sir Arthur Conan Doyle
"The Maltese Falcon" by Dashiell Hammett
"And Then There Were None" by Agatha Christie
"The Girl with the Dragon Tattoo" by Stieg Larsson
"The Big Sleep" by Raymond Chandler
"The Mysterious Affair at Styles" by Agatha Christie
"The Reversal" by Michael Connelly
"The Silence of the Lambs" by Thomas Harris
Mystery Books for Advanced Readers
If you are looking for the perfect gift for mystery lovers in your life, look no further. Here we will examine the top 10 books recommended for readers who enjoy tales of crime, murder, and suspense.
Diving into a thrilling mystery book can give the reader an escape from everyday life and put them in to a world where things are not as they seem. For readers who have enjoyed all the classic mysteries, here are some of our top picks for more advanced titles that any mystery buff is sure to love.
1. The Da Vinci Code by Dan Brown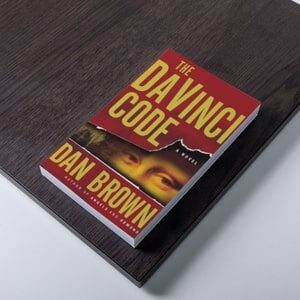 Most people have heard of this best-selling novel as it was adapted into a movie as well; follow Professor Robert Langdon and Sophie Neveu in solving a murder related to ancient symbols and works of art throughout Europe
2. House of Leaves Mark Danielewski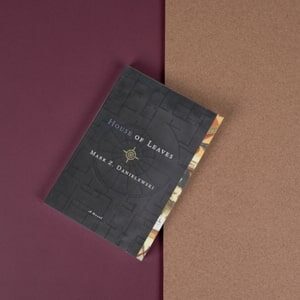 This unsettling novel leaves readers guessing with its story within a story element — follow Johnny Truant's investigation into author Zampanò's work involving a dark and mysterious house with ever-changing hallways
3. Strangers on Train By Patricia Highsmith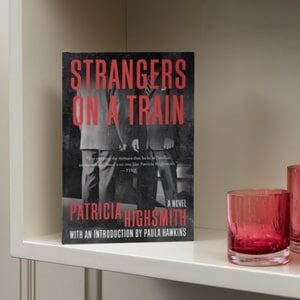 Follow Guy Haines on his fateful train ride coincides with criminal Bruno Anthony's offers to both swap murders; Highsmith takes readers through ridiculous lengths each character goes through when trying to advance their agenda
4. No Country For Old Men By Cormac McCarthy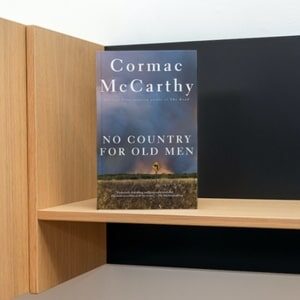 Follow retired sheriff Bell trying to hunt down killer Anton Chigurh before he gets away with stolen money across Texas border towns; McCarty blurs line between morality in western pursuit against man –vs.- himself conflicts
5. Silence Of The Lambs by Thomas Harris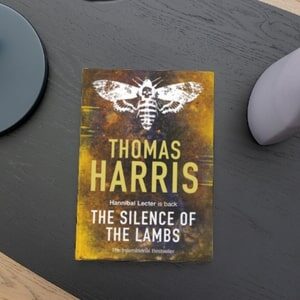 Follow Dr. Hannibal Lecter FBI agent Clarice Starling while she tries catching serial killer Buffalo Bill while attempting to protect herself from psychopathic Dr. Lecter; dark atmosphere pasted under surface events keeps the reader captivated throughout the narrative; present historical overview of serial killers since Rome times make up much backdrop first part book
6. The Name Of Wind By Patrick Rothfuss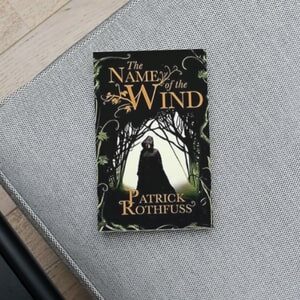 This magical story combines elements fantasy world Kvothe's humble beginnings rise to great wizard sorcerer Kvothe ties what occurred to two husbands' daughters Catherine based on real-life events.
These books will provide hours of entertainment for any mystery fan looking to challenge the usual suspect's writings Detective Sherlock Holmes Hercule Poirot. They make a perfect gift for anyone! You can gift it to your teacher, parent, friends, or anyone who has an interest for a new mystery in their life.
Mystery Books for Young Adults
The mystery genre has captivated young adults' imaginations for generations. Whether it's a classic like Sherlock Holmes or an exciting new release, offering a mystery book as a gift is sure to bring many hours of pleasure. Here are ten highly recommended books specially chosen for readers aged 12 and up:
1. Chasing Vermeer by Blue Balliett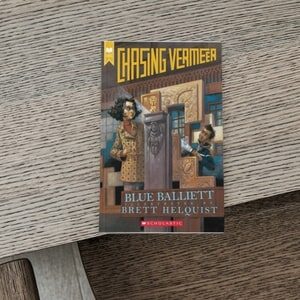 Perfect for art-lovers and other clever sleuths, in this book two kids try to solve the theft of a rare painting that combines math, puzzles, and codes to unlock clues along the way.
2. The Westing Game by Ellen Raskin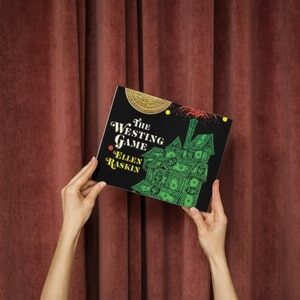 Winner of the 1979 Newbery Medal Award, this intriguing puzzler about sixteen heirs attempting to solve the mysterious death of millionaire Samuel Westing will keep readers guessing until the very end.
3. I Hunt Killers by Barry Lyga
Seventeen-year-old Jazz is searching for the serial killer responsible for murdering innocent people in his small town, despite other expecting him to follow in his father's footsteps as a sociopathic murderer himself.
4. Charlotte's Web by E B White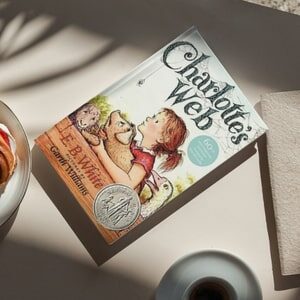 Through her spinning tricks, Wilbur ultimately learns who saved him from being slaughtered which brings on a grand climax that will have readers gripping their chairs in suspense!
5. The Hound of Baskervilles by Arthur Conan Doyle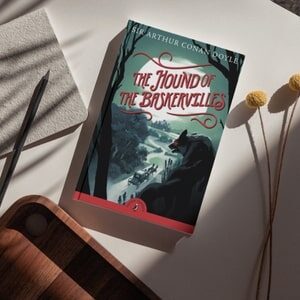 In this timeless classic, Sherlock Holmes's most famous challenge involves solving crimes linked to an ancient curse and hunting down a magical beast said to roam across the stony moors of Baskerville Hall.
6. From the Mixed-Up Files of Mrs Basil E Frankweiler by E L Konigsburg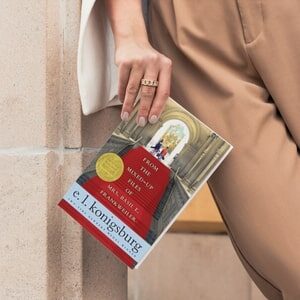 With help from her brother Claudia cleverly runs away from home with only one destination in mind – New York's Metropolitan Museum of Art where they attempt to unlock some hidden mysteries while on their journey there.
7. The Name Of This Book Is Secret by Pseudonymous Bosch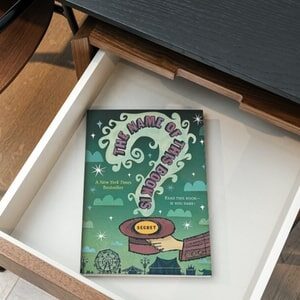 In this thrilling work featuring plenty of hijinks and intrigue when two 11-year-old detectives seek out a mysterious alchemist, they get caught up chasing more than they bargained for including uncovering possible connections between some incredible superpowers contained within an ancient family line.
8. Seven Wonders Book 1: The Colossus Rises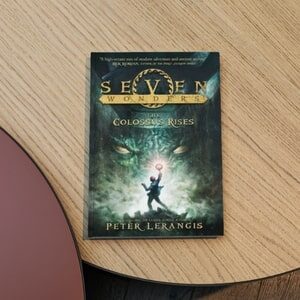 Both fantasy and mystery intertwine when 11 year Jack McKinley discovers an ancient portal leading into another world designed with 7 secret locations containing powerful forces that are both good but also evil, each containing its own puzzle or mission he must complete if he ever wants to make it back home.
If you're looking for ways how to save money on books, consider getting a subscription box for teens. You can get more books and more gifts for lower price!
Mystery Books Subscriptions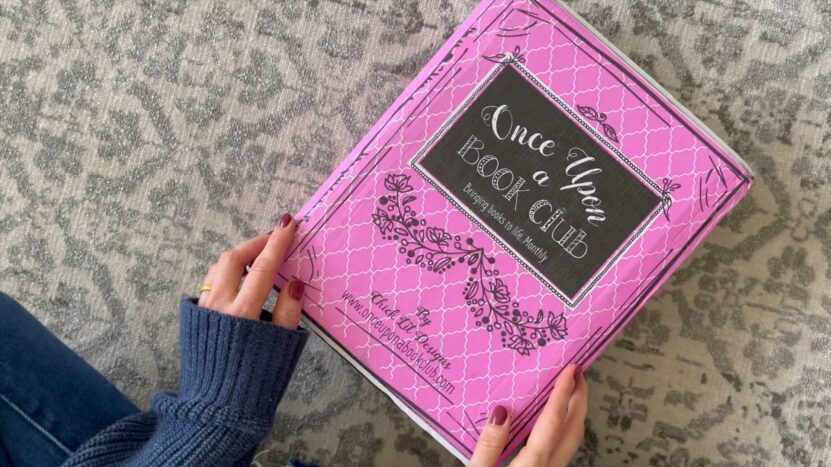 Mystery books have been captivating readers for centuries, offering a thrilling escape into a world of intrigue, suspense, and crime. With the rise of subscription-based services, it's now easier than ever to access a steady stream of mystery novels delivered directly to your doorstep.
One popular mystery book subscription is the Mystery Box by Book of the Month Club. This service allows you to choose one book each month from a selection of five hand-picked mysteries, ranging from classic whodunits to contemporary thrillers. The books are carefully selected by a panel of experts, ensuring that you receive a high-quality reading experience with each delivery.
Another option for mystery book lovers is The Whispering Dark by OwlCrate. This monthly subscription service offers a curated selection of mystery and thriller novels, along with fun bookish goodies like stickers, bookmarks, and author letters. With new selections each month, The Whispering Dark is a great way to discover up-and-coming mystery writers and experience the excitement of a new mystery novel.
For fans of classic mystery, the British Detective Book Club offers a monthly subscription service featuring mystery novels from the Golden Age of Detective Fiction. Each month, subscribers receive a new novel, selected from a list of classic detective stories by writers such as Agatha Christie, Dorothy Sayers, and Ngaio Marsh. The British Detective Book Club is a great way to rediscover the timeless appeal of classic mystery novels and experience the thrill of solving a mystery.
In conclusion, mystery book subscriptions are a great way for fans of the genre to access a steady stream of thrilling, suspenseful novels. Whether you prefer classic whodunits, contemporary thrillers, or personalized selections, there's a mystery book subscription service that's perfect for you. So, if you're ready for a new adventure, consider signing up for a mystery book subscription today.
Mystery Book of the Month Club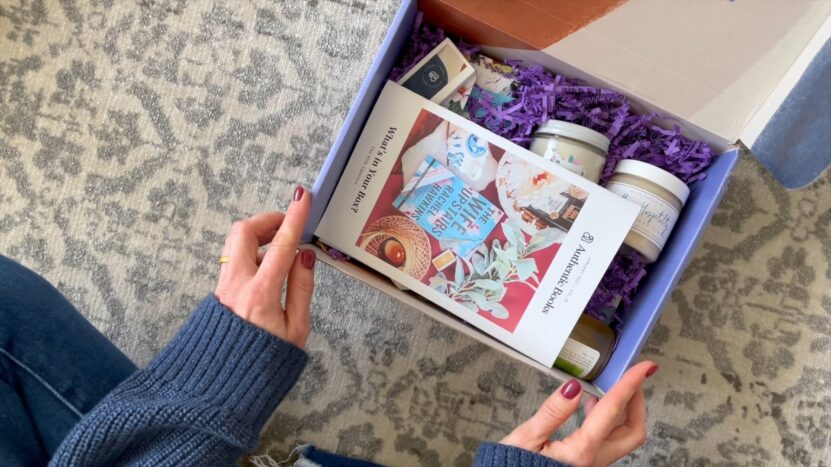 The Mystery Book of the Month Club is a monthly subscription service designed for fans of the mystery and thriller genre. The club offers subscribers the opportunity to receive a new mystery novel each month, selected by a panel of experts. The selection of books is carefully curated to include a range of mystery and thriller titles, from classic whodunits to modern suspense novels.
This is a great way to discover new authors and titles in the genre, as well as to experience the thrill of a new mystery novel each month. The club's experts carefully select the books, ensuring that subscribers receive high-quality, engaging reads with each delivery.
One of the benefits of this subscription service is that it offers a convenient, hassle-free way to access new mystery novels. Rather than having to search for and purchase books on your own, the club delivers the books directly to your doorstep, saving you time and effort. Additionally, the club offers the opportunity to try new books and authors that you might not have discovered otherwise.
Another advantage of the Mystery Book of the Month Club is the added value it provides. In addition to the monthly book, subscribers often receive exclusive content, such as author interviews and behind-the-scenes looks at the writing process. These bonus features make the club an even more compelling option for mystery fans.
Overall, this is an excellent choice for anyone who loves mystery and thriller novels. With its hand-selected books, convenient delivery, and added value, the club offers a unique and enjoyable reading experience that is sure to satisfy any mystery fan. So, if you're looking for a new way to experience the excitement of mystery novels, consider joining the Mystery Book of the Month Club today.
Frequently Asked Questions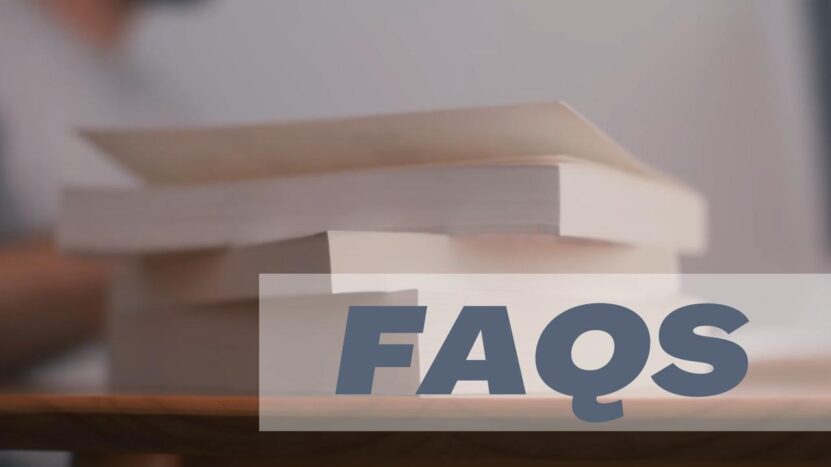 Are there any books that are suitable for both beginners and experienced mystery readers?
Yes, books like "The Adventures of Sherlock Holmes" and "Murder on the Orient Express" are suitable for both beginners and experienced readers.
What are some newer mystery books that make good gifts?
Some newer mystery books that make good gifts include "The Reversal" by Michael Connelly and "The Silent Patient" by Alex Michaelides.
Are there any mystery book series that make good gifts?
Yes, book series like "Harry Bosch" by Michael Connelly and "Girl with the Dragon Tattoo" by Stieg Larsson make great gifts for mystery lovers.
Are there any gifts for mystery lovers besides books?
Yes, mystery lovers may enjoy puzzles, games, and other mystery-themed items such as mugs, t-shirts, and bookmarks.
Capture the essence of intrigue and suspense with these meticulously crafted High-Quality Mystery Book Photo Tiles, tailor-made for the enigmatic bibliophile in your life. Each tile depicts iconic scenes from beloved mystery book series, transporting the recipient to the heart of captivating whodunits and thrilling investigations. Check more on Wallpics.com
These photo tiles are a testament to the artistry and craftsmanship that goes into the creation of gripping mysteries, ensuring that every detail, from the intricate cover designs to the subtle nuances of the characters, is brilliantly preserved. Expertly printed on premium materials, these tiles exude sophistication and elegance, making them the perfect addition to any book lover's sanctuary.
Presenting a mesmerizing gallery of intrigue, these photo tiles invite the recipient to relive their favorite detective's adventures, awakening the inner sleuth and igniting a sense of wonder with each glance. Whether adorning the walls of a cozy reading nook or complementing a cherished bookshelf, these tiles are a delightful homage to the timeless allure of mystery novels.
How do I know if the mystery book I am considering as a gift is appropriate for the recipient?
Consider the reader's preferences and reading level, as well as their personal interests. If in doubt, ask friends or family members who are familiar with their tastes.
What is the best way to wrap a mystery book as a gift?
You can wrap the book in plain paper and add a bow or ribbon for a simple and elegant look. You could also consider adding a bookplate or a personal note inside the cover.
Conclusion
Having mystery lovers in our lives makes us feel better when life gets challenging. A good mystery story can take us far away from our worries and woes and provide a mental respite from reality. Unraveling the plot of a murder mystery or solving the puzzle of a thrilling whodunit can also be very therapeutic.
If you're looking for the perfect gift to give to a special mystery fan in your life, we hope this list of top 10 books has been helpful. Whether your recipient likes true crime stories, spy novels, classic detective stories or psychological thrillers, these books will provide hours and hours of entertainment that are not only fun but also mentally stimulating and captivating. A great book is like an open window into another universe – it's sure to provide hours of thoughtful escape!