Teachers hold a special place in the hearts of their students. As time passes, we want to give back for all they have taught us to show gratitude for all those memorable moments. With that said, today, we are going to talk about the best book gift for teacher retirement.
A book is one of the best gifts you can give to anyone, as it is timeless, and you can always return and reread it to invoke all the memories you have about both the story and the person who gave it to you.
The books we are about to list are all amazing gifts to celebrate a well-spent teaching career and have powerful and heartfelt messages, so read on if you want to find out more, as we have a lot to cover.
List of Best Book Gifts for Teacher Retirement
1. What Can I Give? Life Lessons from My Teacher, A.P.J. ABDUL KALAM
Author: Srijan Pal Singh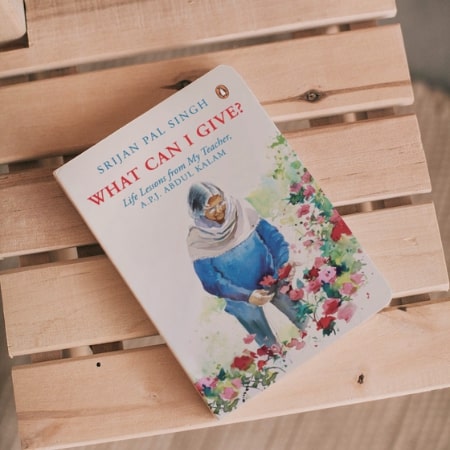 This is a heartfelt book written in loving memory of the country's most beloved teacher, Dr. Kalam, the former president of India. Aside from being a teacher, he was also an aerospace scientist. Dr. Kalam's words, thoughts, and insights were lessons in so many different aspects.
He was also a mentor of the author of the book, Srijan Pal Singh, and worked closely with him right until he died. Sirjan recollects his mentor and teacher's values, oaths, and messages and beautifully shares the lessons he received from Dr. Kalaml. It is a heartwarming memoir that your teacher will surely appreciate and remember fondly.
2. Because I Had a Teacher
Author: Kobi Yamada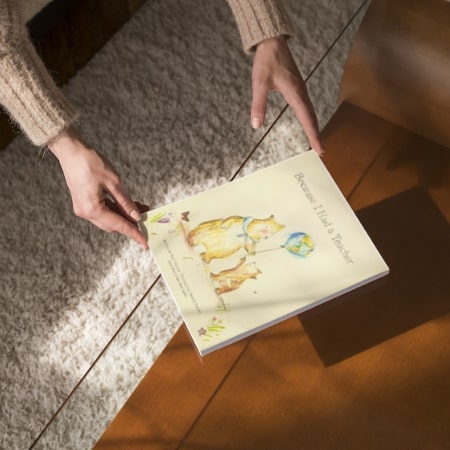 This book is a fantastic gift for your teacher, mentor, or coach, as it is a wholehearted way to show your appreciation for everything they have done to educate you and help you get a better understanding of adulthood and life. Teachers inspire, support, and encourage, and this is a wonderful way to say thanks.
It is a book from Kobi Yamada, who is a New York Times best-selling author and creator of various inspiring books, including this award-winning piece. "Because I Had a Teacher" is a gentle ode to a teacher's skills to help, inspire, and prepare us for the real world, spoken from, presumably, a child's viewpoint.
3. A Letter to My Teacher
Author: Deborah Hopkinson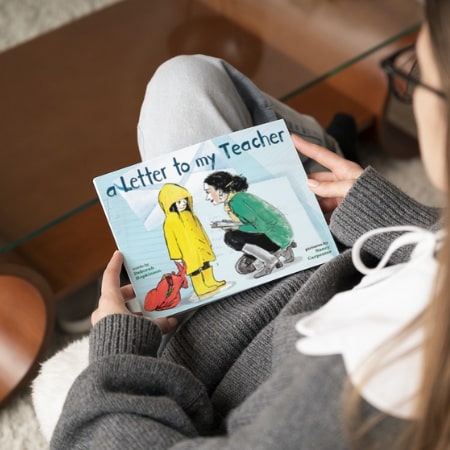 This unique picture book is the work of Deborah Hopkinson. It does a fantastic job of celebrating the impact and significance that good teachers can have in a child's life. The book is written as a thank-you note for the teacher from the student and is a moving story that your mentor will surely appreciate as a gift.
It is written by award-winning author Deborah Hopkins and is combined with the work of acclaimed illustrator Nancy Carpenter. "A Letter to My Teacher" is a cute story of a girl's journey through the second grade, which turns into a valuable life lesson. Truly, a gift you should definitely consider as a token of appreciation.
4. Today I Made a Difference
Author: Joseph W. Underwood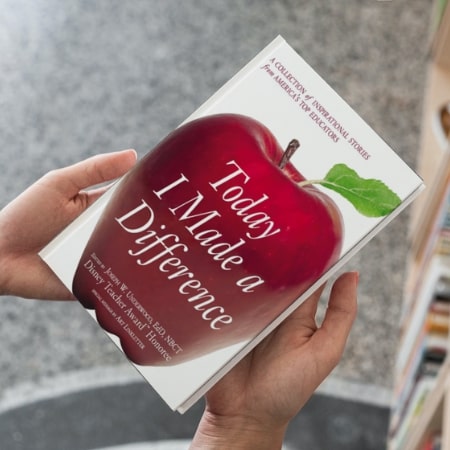 This book by Joseph W. Underwood is a collection of inspiring stories from America's best educators that serve as a celebration and motivation for our teachers and mentors. It is a fantastic book to give your favorite educators that says thank you for everything they have done for you.
This is an ode to those special teachers that went the extra mile to help us make a difference and change our lives for the better. Joseph W. Underwood made this book by collecting stories from each of the 28 2004 Disney Teacher of the Year honorees. It celebrates the different obstacles they managed to overcome, making it a fantastic gift for your school mentors.
5. A Teacher Like You
Author: Frank Murphy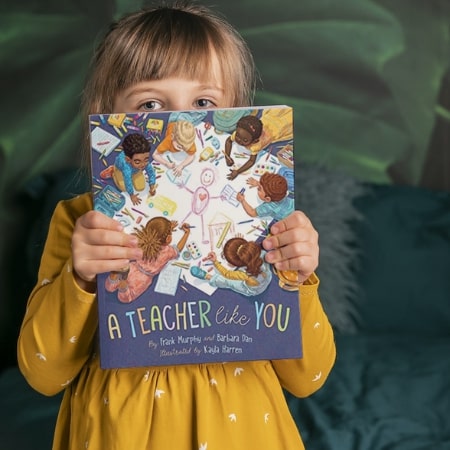 "A Teacher Like You" is a book devoted to the teachers that granted us kindness, innovation, and patience throughout the years and helped us become better people. It is a book by teachers for teachers, and every part of it was inspired by real students or events, making it that much more authentic and wholesome.
What completes this story are Karla Harren's illustrations, which are both beautiful and genuine. It is a fantastic book that speaks to the unsung heroes in the teaching professions that makes us grow both professionally and emotionally – a wonderful celebration of all the ways teachers help us bloom and become better people.
6. Teaching to Transgress
Author: Bell Hooks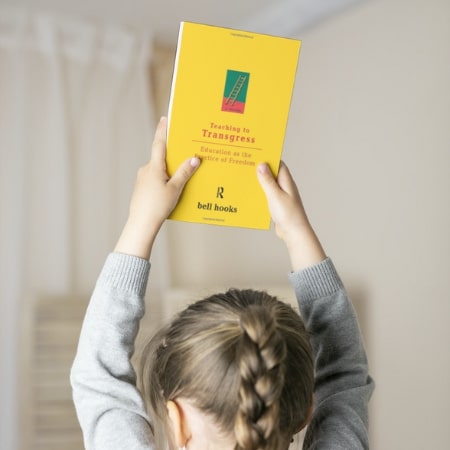 This is a book that is, above everything, sincere and is an outstanding book to gift to your teacher, mentor, or coach. It is written by a very profound teacher and writer, and it talks about the nuances of teaching and how education promotes freedom for both teachers and students.
Most of us had that teacher that helped us open our eyes to the bigger world and to start realizing our potential. Essentially this book writes about a new type of education – education as the practice of freedom. It is innovative and educational and teaches us to achieve freedom in various aspects of life.
7. Up the Down Staircase
Author: Bel Kaufman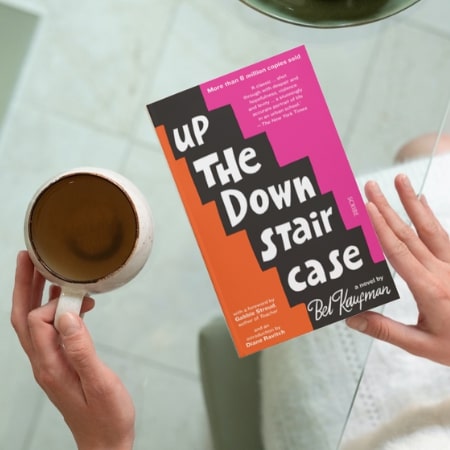 What many people do not understand is that new teachers in the country can find their job truly overwhelming at times, and this is a perfect gift to help them relieve their stress and get a new perspective on their profession. Although this book was released back in 1964, the topics it ponders still stand and are very profound.
The story of this book follows Sylvia Barret and her journey as a new teacher in New York. The narrative is presented through memos, notes, and homework assignments, as Sylvia and her co-workers attempt to help heal the system that has been broken for years. It is a story mixed with humor, truth, and a touch of reality, making it a fantastic gift for your new (and old) teachers.
8. Harbor Me
Author: Jacqueline Woodson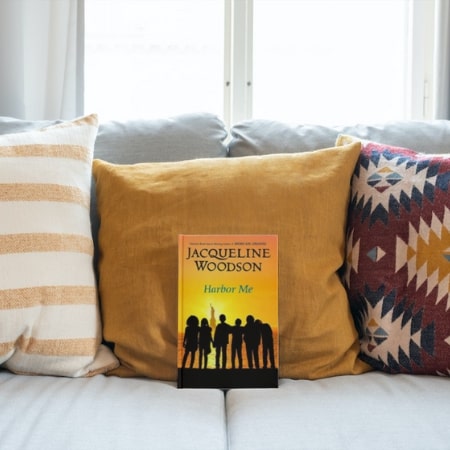 Middle school can be quite a challenge for both students and teachers. Parents also try to keep with them while educators just try to do the best they can, and sometimes things just slip out of hand. This book talks about these struggles and mostly ponders the vital relationship between teachers and their students.
This novel follows six students that are struggling both at home and school, but everyone chooses to ignore the problem. All of this happens until Ms. Laverne decides to step in and change everything, making a safe space for students to talk about whatever they want and need without pressure. It is an excellent story that shows the importance of teachers in our lives.
9. Dear Teacher, A Celebration of People Who Inspire Us
Author: Paris Rosenthal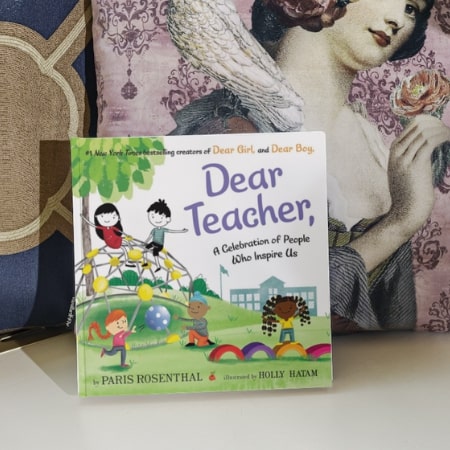 This is the book that comes from the number one New York Times bestselling team that was responsible for "Dear Girl" and "Dear Boy." It is a wholesome thank-you note written to educators, coaches, leaders, role models, mentors, and our heroes, and it is one of the finest works by Paris Rosenthal.
The book is written in a perfect way to show how much children can be grateful for everything their teachers do for them. The story delivers a powerful message, capturing how teachers can educate but also provide comfort, encouragement, and inspiration to their students. It is skillfully written and is a great way to show appreciation for your favorite teacher.
10. Thank You: (A Book for Teachers)
Author: Sandy Gingras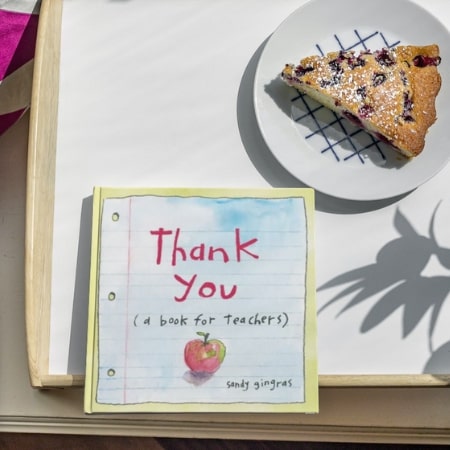 This is a charming little book from Sandy Gingras that features charming artwork and thoughtful text that celebrates teachers and what they represent in the lives of their students. It is a small and adorable book that would be a perfect gift for your school's mentor, teacher, or coach.
It is definitely the best choice for teachers in late elementary or middle school, as the stories and pictures apply best for them. The illustrations are very sweet, and the little sayings and messages inside are really poignant. It is a cute little gift that your teacher would certainly appreciate.
11. Thank You, Mr. Falker
Author: Patricia Polacco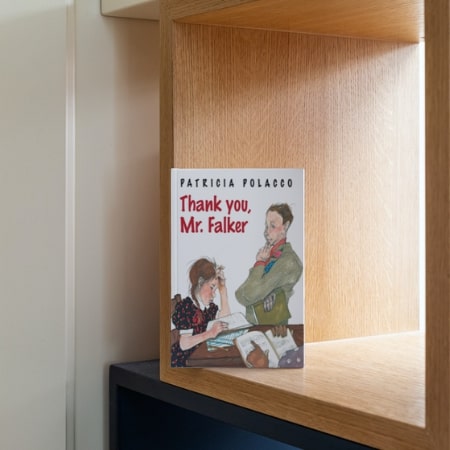 In case you are not familiar with Patricia Polacco's work, she is one of the most loved children's book creators. However, once in the past, she was a little girl named Trisha, and she was just starting her education in school.
She had lots of talent for painting and drawing, but looking at the words on a page, all she could see was a mishmash. It took a very special teacher in her life to recognize Trisha's dyslexia, Mr. Falker. He encouraged her to overcome her reading disability, and she never forgot that. It is an inspiring and emotional story that every educator should read.
12. Amal Unbound
Author: Aisha Saeed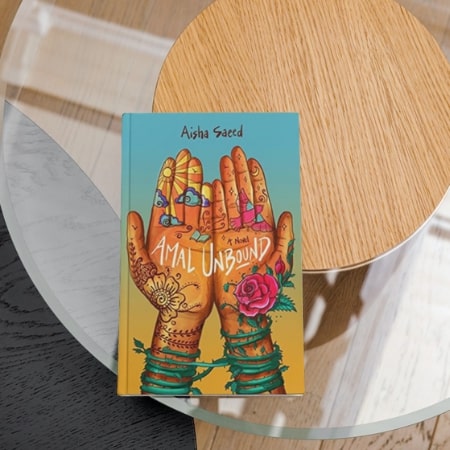 Coming from Aisha Saeed, a New York Times best-selling author, "Amal Unbound" is a book telling a story about twelve-year-old Amal, who has a dream of becoming a teacher. One day, Amal accidentally insults a member of a Pakistani village's ruling family and is forced to leave her family and go work at their estate.
She summons her courage and starts getting used to the rules of being a servant. Over time, Amal becomes aware of the deadly measures the Khan family will go to in order to stay in power. In order to win her freedom and ensure her family's safety, Amal has to find a way to work with other servants to make it happen.
13. Mrs. Spitzer's Garden
Author: Edith Pattou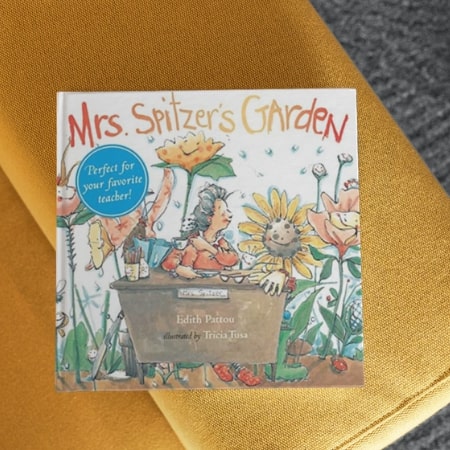 Mrs. Spitzer's Garden is a book by Edith Pattou and serves as a big metaphor for teaching – tending a garden, planting, nurturing, and growing. It is a simple yet very moving story that celebrates everything that teachers do for their students, especially in terms of assisting them to become better people and blossom.
This is a story about a very wise teacher, Mrs. Spitzer, who knows many things. She especially knows a lot about gardens and children. Mrs. Spitzer is aware of how similar they are and how both can flourish if you tend to them with love and a great deal of attention. It is a charming book and a great gift for your teacher.
14. I Did My Homework In My Head
Author: Alyssa Cowit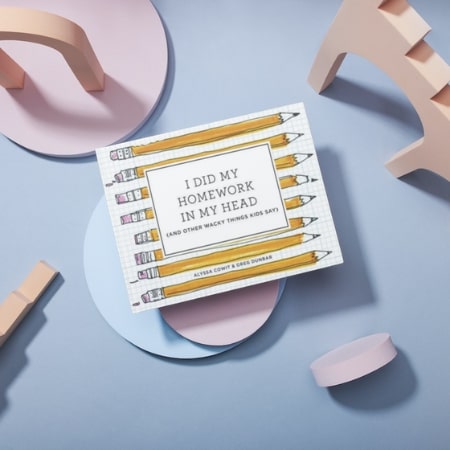 I Did My Homework In My Head is a perfect gift book for those who want to make their teachers laugh. It is a book that talks about New York City teacher Alyssa Cowit (who is the author of the book), that collected very funny comments from her students and turned them into this fantastic piece.
The book is jam-packed with funny revelations from curious children that go to elementary school; thus, it is a fantastic present for elementary school teachers that probably can remember some of the similar comedic interactions and thoughts from their own students. It is a hilarious book and a thoughtful gift you should definitely consider.
15. Because of a Teacher
Author: George Couros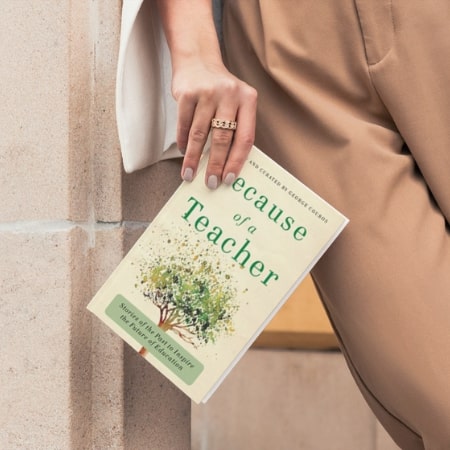 Because of a Teacher is a thoughtful book by George Couros that reminds us of the fact that even though teachers inspire kids almost every day, they, too, require a healthy dose of inspiration. In this book, Couros brings fifteen leading educators to share their experiences and stories of working in educational institutions.
All of them bring a breath of fresh air, inspiration, and encouragement for all teachers, new and old. It is important to remind educators that the work they are doing is selfless, life-changing, cherished, and inspiring. For these reasons, this is a book that every mentor and educator would appreciate, and you should remember it when looking for something special during the gifting season.
16. Fish in a Tree
Author: Lynda Mullaly Hunt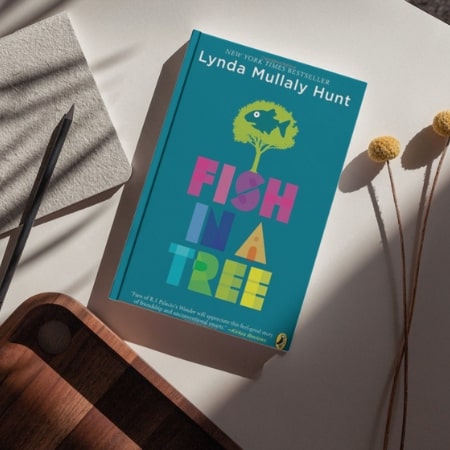 Fish in a Tree is a book by Lynda Mullaly Hunt and is a great gift for that special teacher who helped you adapt to the new school and environment. It tells the story of Ally, who took moving very hard. The school has never been her forte, and she makes that very clear to her new teachers.
However, one of her instructors, Mr. Daniels, plans to stick with Ally and find out what troubles her young mind. With his help, she gets encouraged and starts prospering in her new environment and accepting the new circumstances. The story shows how devoted teachers can help students through stressful times, and it is a wholesome book that can be a great gift.
17. Thanks From the Very Hungry Caterpillar
Author: Eric Carle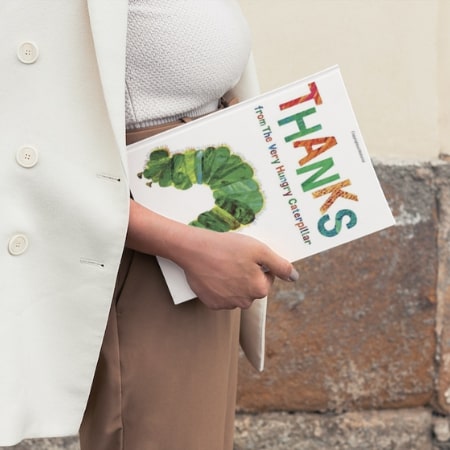 This charming and colorful book with beautiful illustrations is a work of Eric Carle and is a fantastic way to say thank you to your favorite teacher. The book features the art from the World of Eric Carle, and it celebrates all that makes us thankful in a neat little package.
The idea of this book is truly lovely, and it is suitable for both toddlers and grown-ups. Good quality book and nice and bright colors are sure to get everyone's attention, and its overall charm makes it a great present for pretty much any gifting season and occasion.
18. The New Yorker Book of Teacher Cartoons
Author: Robert Mankoff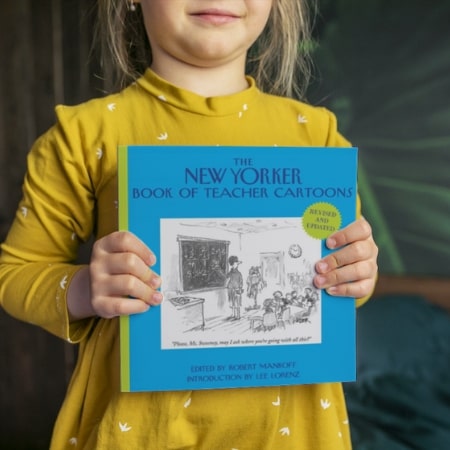 The New Yorker Book of Teacher Cartoons is a fantastic piece from Robert Mankoff. It is a hilarious collection of cartoons that capture the fun, terror, excitement, anxiety, bedlam, and joy that teachers go through every day in an attempt to educate kids and send them on the right path in their lives.
This is a book that is a collection of some of the best and brightest artists in the world, and it shows a humorous look at classrooms, students, demanding parents, and teachers who often get middle in all of this. It is a gift that will surely make your teachers smile and a thoughtful gift that will show appreciation for everything they do.
19. What Teachers Make: In Praise of the Greatest Job in the World
Author: Taylor Mali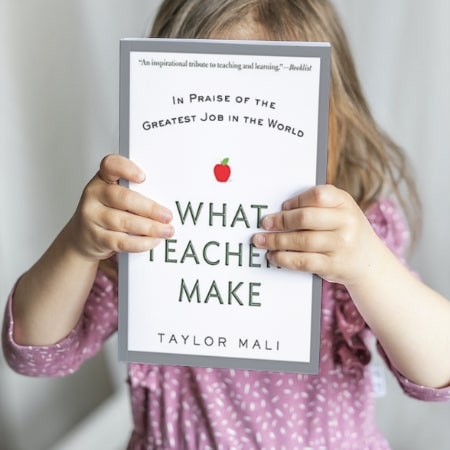 What teachers make is a wholesome tribute to teaching by author Taylor Mali. "In Praise of the Greatest Job in the World" is the part of the title that should not be taken lightly, as the whole book is an impassioned defense of teachers and why we need them so much in today's age.
Taylor Mali is a teacher turned teacher's advocate, and his poem "What Teachers Make" inspired and moved millions across the globe. The book is written in a sharp and funny style, and it is a perceptive look at life in the classrooms, as well as an explanation of why teachers are so vital to our society.
How to Find the Perfect Gift?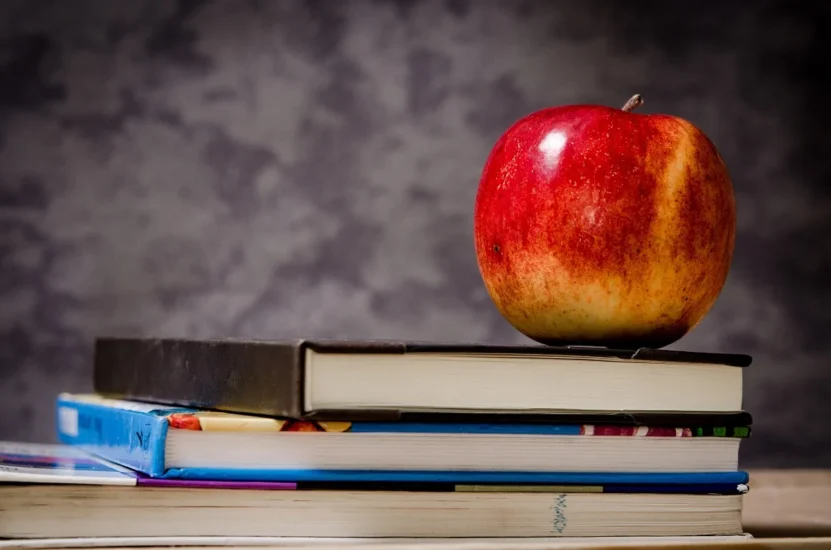 It can be hard to come up with the perfect gift for a teacher who is retiring. After years of hard work and dedication, helping our children learn and grow, the best book gifts for teachers' retirement should honor their legacy and provide them with hours of enjoyment.
When selecting the perfect book gift for a teacher's retirement, there are several factors you'll need to consider. The right book choice should be tailored to the retiring teacher and should say something special about their contributions to the school, as well as their impact as an educator throughout their career. Consider these tips for picking out the best book for retirement:
Identify a subject or genre: think about which subjects or genres of books your retiring teacher enjoys. Do they prefer fiction, non-fiction, biographies, or autobiographies? Consider their specific interests and think of titles that would appeal to those topics.
Think of the meaning behind it: pick a book that has a deeper meaning such as one that accentuates the values your retiring teacher holds dear or reflects on moments that have been meaningful throughout their career at the school and beyond.
Pick one that fits your budget: some books can be expensive so make sure you pick out one that works with whatever budget you are working with and comes from a reputable source like Amazon or Barnes & Noble in order to not only get value for money but also ensure quality.
Consider Used books: if you are looking for great deals on books then consider buying used ones since these can offer incredible savings without compromising on quality since most sites such as Amazon have stringent guidelines for sellers of used items in terms of condition & authenticity so this is likely a safe bet if all other above mentioned criteria are met and approved by you beforehand.
Here are other factors you should consider when choosing book gifts for teacher's retirement:
Type of Book: Different teachers may prefer different types of books for different reasons; consider what kind would best convey your appreciation for your teacher's lengthy career and dedication.
Subject Matter: Likewise, one should also think about what kind of information should go into the book. You may look into topics that are particularly relevant or interesting to your retiring teacher; like war history or gardening tips if they have been in either field before their teaching career, for example.
Giftbox/Wrapping Options: Investing in a nice presentation might help make your present appear more thoughtful as an added special detail.
Size/Weight: If you're shipping the item or delivering it yourself, its size and weight is an important factor determining how difficult or easy it will be to transport.
Price Range Available: Lastly, before finalizing your choice, take note of whether the price range fits within your budget.
Types of Books to Consider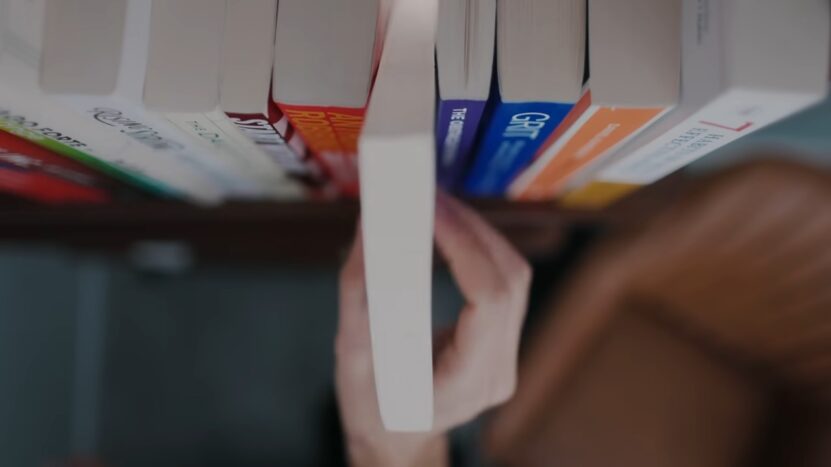 Selecting the perfect book to give as a memorable teacher retirement gift requires careful thought and consideration. There are many different types of books for such occasions and the type you choose may depend on the individual teacher's age and interests. Here is a list of potential book types to consider that can serve as meaningful tokens when you bid farewell to your favorite teacher:
Biography – A biography of an interesting figure, whether from historic times or from recent years, can be an enlightening read. It may also offer some insight into broader themes or values that your special teacher would appreciate.
Contemporary fiction – Reading a novel is a great way to relax, so you might want to consider gifting a bestseller (or soon-to-be one!) by an established author. The book should have the right balance of diverting plot and well-developed characters – this will keep your teacher hooked until the end!
Classic literature – If your teacher prefers old classics, why not gift them with their favorite? From Shakespeare's timeless works to renowned epics written centuries ago, there are plenty of books in this genre that remains highly relevant and enjoyable even today.
Cookbook – For those retiring teachers who enjoy cooking, why not give them a cookbook featuring dishes from around the world? This is perfect for teachers who plan to continue exploring their tastes during retirement.
Travel guide – Your favorite teacher might be planning on traveling once they retire. Gift books focused on particular destinations could help them plan their route – plus they get a glimpse of what's in store ahead!
Tips for Choosing the Perfect Book Gift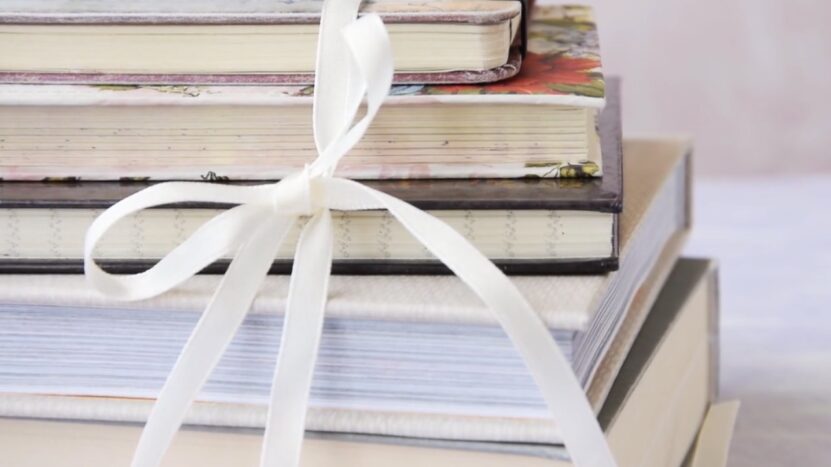 When buying a book as a retirement gift for a teacher, there are many factors to consider that will help you make a perfect choice. After years of dedicating their time and knowledge to educating the next generation, teachers have earned the right to celebrate their retirement with a gift that pays tribute to their hard work and achievements. Whether you're looking for a lighthearted reading or something more serious, these tips can help you choose an ideal book gift fit for any newly retired teacher.
Think carefully about the teacher's interests when selecting your book. Is there anything they've mentioned in past lectures or conversations that could help guide your decision-making? Many teachers believe in lifelong learning and welcome books that provide opportunities for two-way learning. Consider selecting a book related to the subject matter they taught throughout their career—something that could create meaningful conversations long after the retirement ceremony has ended.
Keep your budget in mind when searching for books. Some titles come with hefty price tags but rest assured: irrespective of the cost, any well-chosen books would make treasured gifts that will stay with the teacher far beyond their retirement party. Similarly, depending on how close you are to the retiree, choose a pleasing format such as an illustrated version or even an audio book; this way he/she can pick up some new skills even after leaving school!
Create your own homage if all else fails or if you're out of ideas. Compile heartfelt anecdotes from colleagues and friends set against school memories then bind them together into one convenient volume –it is sure to become one of the teacher's most cherished item far into retirement!
FAQ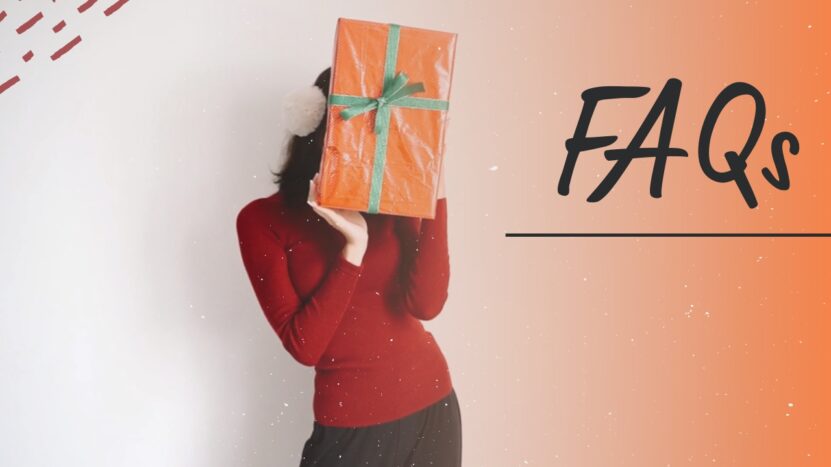 What do teachers like the most as gifts?
In general, teachers like gifts that are personal and thoughtful. Something that shows you know them as a person, and not just as a teacher.
Personalized gifts such as monogrammed notebooks or mugs are also popular among teachers, as they show that you took the time to think about what would make them happy. Whatever gift you choose, make sure it is something that the teacher will appreciate and find useful.
How do you say thank you to the retiring teacher?
Thanking a retiring teacher is not only a way of showing your appreciation, but it is also a way of honoring their legacy. They have dedicated their lives to educating others and making a difference in the world. By saying thank you, you are ensuring that their legacy will live on.
If you are close to the teacher, you may want to write them a personal note expressing your appreciation for all they have done for you. If you are not as close, a simple "thank you" card or gift will suffice.
How a senior should thank a teacher?
A senior should thank a teacher by expressing gratitude for their guidance and support throughout the school year. A handwritten thank-you note is a thoughtful way to show appreciation for all that a teacher has done.
In the note, the senior could mention a specific moment when the teacher made a positive impact, share what they have learned from the teacher, or simply express thanks for being an important part of their education. Along with a thank-you note, a small gift or token of appreciation would also be appreciated by most teachers.
Final Words
We all had that favorite teacher throughout our education. It was that moved, inspired, and endured us and, as such, deserves a proper guest of appreciation, which all the books we have listed can display and then some.
We hope you enjoyed our article and that you will find a perfect gift for your favorite educator. Feel free to revisit giftlit.com and this article as we always strive toward updating our content and bringing fresh titles for our visitors.