Tween age is specific in children's lives, and it is one of the best periods for them to develop a habit of reading. Introducing kids to the wonders of various types of literature can be very fruitful and useful. With that said, today, we are going to list the best book of the month clubs for tweens and provide you with some subscription choices.
These subscriptions are an effective way for your kid to fall in love with reading, as they provide plenty of choices and titles that can be very engaging for them at this age. Each of the subscriptions we are about to list comes with a different set of strengths and a variety of personalized suggestions. The choices are diverse, and there is a lot to talk about, so let us begin without further delay.
1. Prime Book Box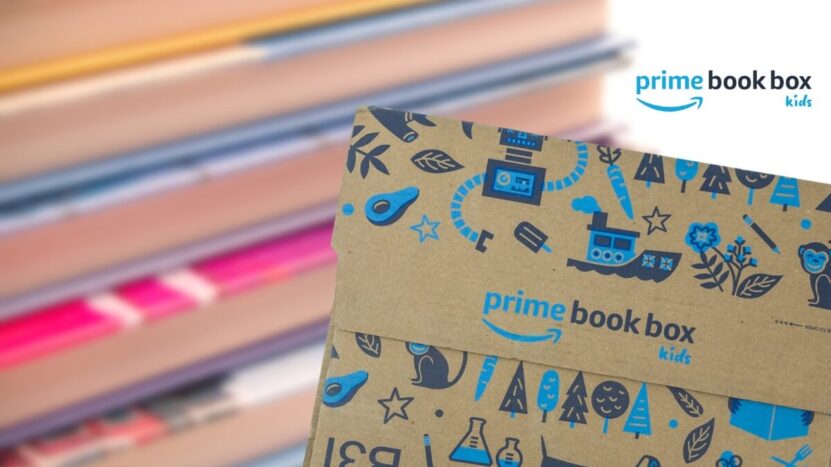 The first entry on our list is Amazon, and Prime members are enabled to subscribe to Prime Book Box, allowing access to curated hardcover books for children up to the age of twelve. It will cost you 20 USD per box, and you can sign up to get a box every one, two, or three months.
Before you actually complete the order, you will be provided with a sneak peek at the first two books that your kid will receive. In case you or your child do not like them, just select "swap" to see other available options.
For any future boxes, you will receive an email preview and a 5-day swap window. In case your kids do not like the box they got, Amazon provides refunds as long as the books are returned within 30 days.
2. Bookroo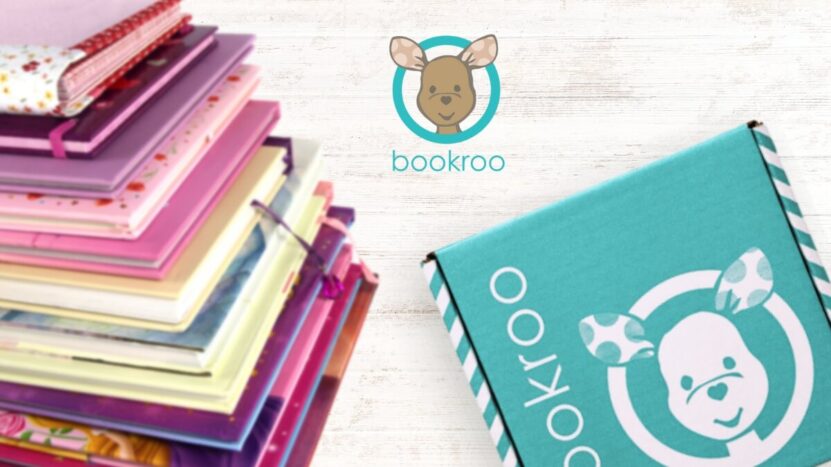 With a Bookroo subscription, you get three board books for the youngest group, two picture books for the middle group, and two chapter books for the oldest group. Signing up will get you alternating subscriptions to board books and picture books as well, that is, if you have toddlers of different ages.
There is also an option to sign up for two separate subscriptions, which will give you a 15 percent discount on the second subscription. You will not be able to preview the books before Bookroo sends them out, but the system aims to provide you with various hidden gems you did not hear about before.
In case you get a book that you already own, you will get a 5 USD credit by sending Bookroo a picture of you giving the duplicate to a friend. All books that you receive are also wrapped individually, which is a nice touch, as you can use them as gifts for your kids.
3. Crate Expectations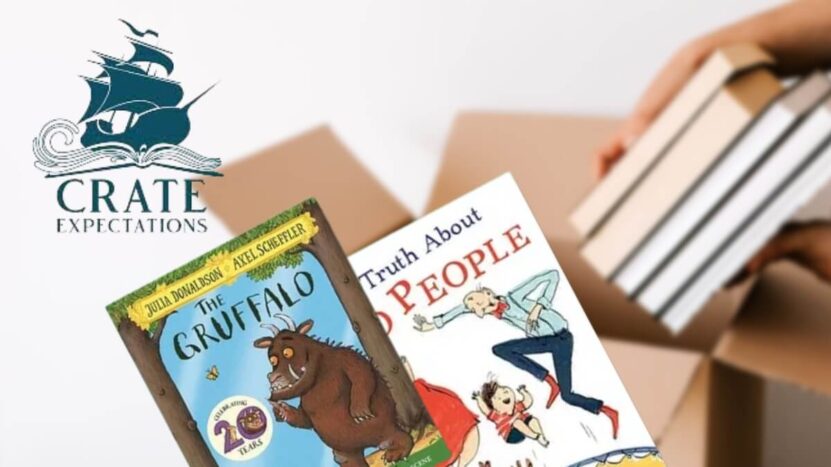 Crate Expectations is a fantastic monthly adventure book subscription box that is an ideal choice for kids between eight and twelve years of age. You will get a new book, an exclusive interview with the author, and other goodies with each monthly box for your subscription, which is a nice touch.
These goodies are usually connected to that month's theme, and they include items like snacks, toys, and games. For instance, if you get a Find Your Fortune box, which is centered around Where the Mountain Meets the Moon, you will receive items such as magnetic lodestones, a Buddha Boar, and Fortune Notes, among everything.
The subscription costs 30.99 USD per month, and every box you receive also includes STEM activities, recipes, and discussion questions, which is a great thing for something like a kid's book club.
4. Literati Kids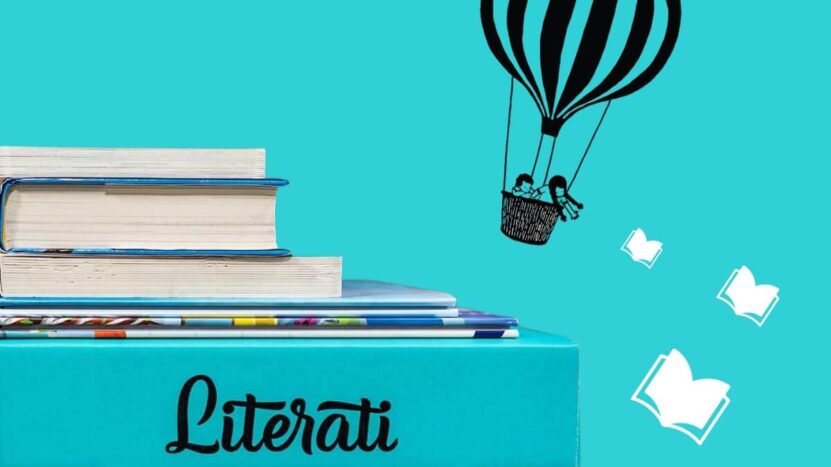 Literati offers you an opportunity for a unique subscription, with which you are essentially leasing books but have the option to own them. For only 10 USD per month, you will get five books, but you will be required to return them after the first week unless you decide to purchase them for the price Amazon is currently charging.
This is a creative way to expose your children to diverse books without the need to purchase each and every one. You will also be provided with a prepaid return label, which will ensure the return of the books is completely free and without any hassle whatsoever.
Literati picks a different theme each month for the books they send, and they are divided into different age brackets, including Neo (0 – 3 years), Sprout (3 – 5 years), Nova (5 – 7 years), Sage (7 – 9 years), and Phoenix (9 – 12 years). If you are an adult, there is also a book club for adults.
5. Owlcrate Jr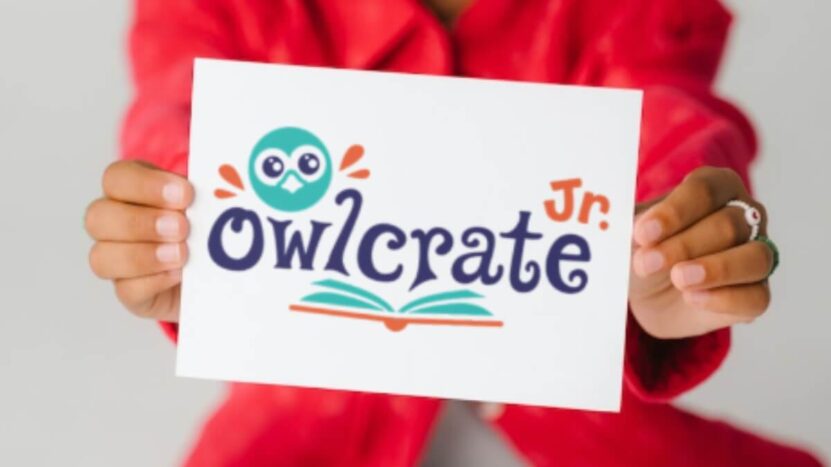 This subscription is designed for kids aged between 8 and 12 years that read literature at the middle-grade level. You can opt for a month-to-month subscription for 27.99 USD, a three-month prepay for 80.97 USD, and a six-month prepay for 155.94 USD. There are also shipping fees, the cheapest ones being for United States subscribers.
Owlcrate Jr offers a program that is similar to some other subscriptions, as it offers a different theme for each month. There are various programs in rotation, including popular ones such as Robots, Legends of the Deep, Time Travel, Rebels and Rule Breakers, and many more.
Subscribers will get one new middle-grade novel that is occasionally signed, alongside some goodies that are chosen by the book's author and 3 – 5 items that are connected to the month's theme. It is an excellent subscription, very much worth the cost, and the variety of themes are sure to engage your tween.
6. Reading Bug Box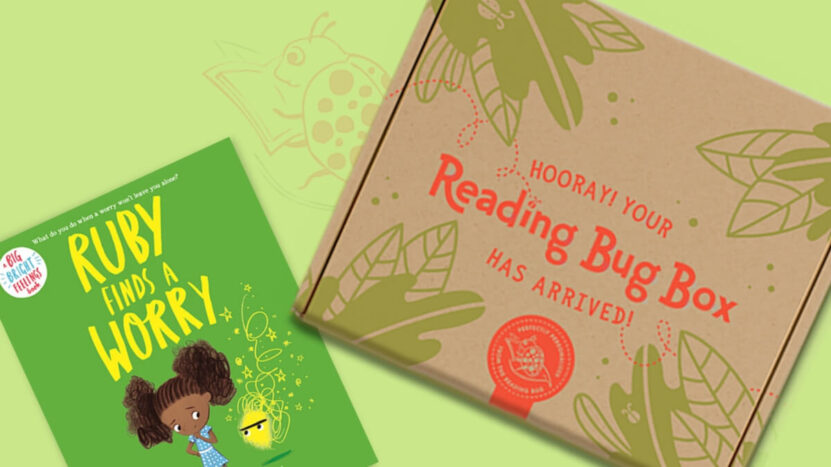 Reading Bug Box offers excellent book packages for different ages, but the one that tweens should focus on is the middle-grade box that is designed for kids that are between 8 and 13 years of age. There are month-to-month, six-month prepay, and twelve-month prepay options to go for, and boxes ship each month for every subscription.
These boxes are also unique, and the expert booksellers pick books specifically created for young readers of different ages. The boxes are customized and include personalized notes and a few extra items that are suited to the monthly theme. As a subscriber, you can choose to have one box that combines several readers.
Reading Bug Box is a family-owned, indie children's book store that was founded back in 2008 in San Carlos, and ever since then, it has provided quality books for kids of various ages. Each book they provide is unique, and the selections are plenty and diverse.
7. The Book Drop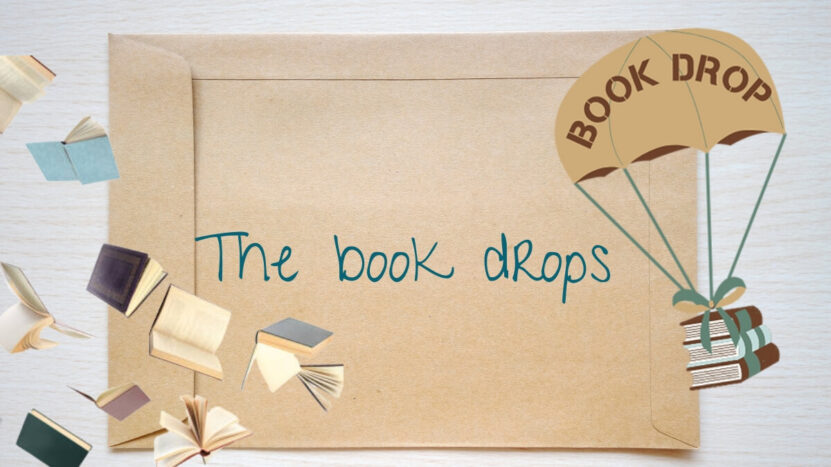 The Book Drop club is run by Bethany Beach Books, which is an independent bookstore that provides diverse books for both adults and children of different ages, including tweens that should pay close attention to the Middle-Grade boxes that are designed for children between 8 and 13 years.
Subscribers get one book on a monthly basis, and each and everyone is selected by the staff at the bookstore. The Middle-Grade club boxes cost 10 USD monthly, and you will also be billed 4 USD for shipping costs.
The downside of this book club is the fact that you need to rely on the bookstore staff and their choices, as you are not able to offer any type of input about the types of books your children like to read, and you will not be able to return the book if you already have the same copy.
8. Spearcraft Book Box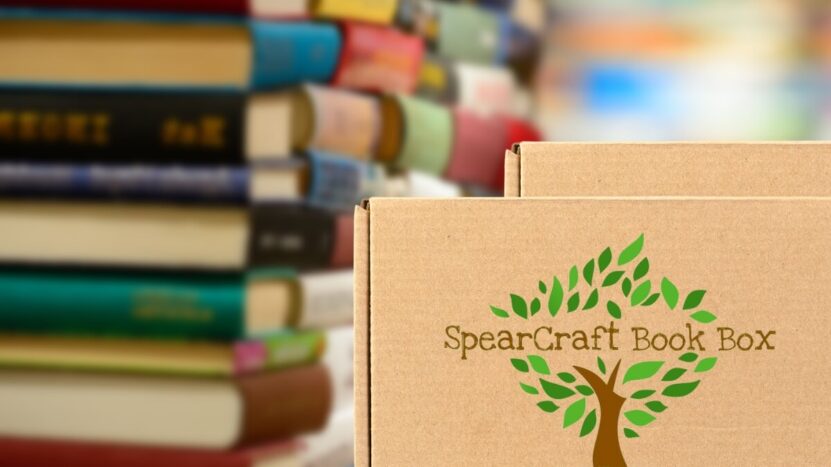 Spearcraft Book Box regularly creates Middle-Grade boxes for kids between 8 and 13 years of age. Customers have options to purchase boxes a la carte or to simply subscribe to the service for monthly or quarterly boxes, which is an excellent way to "test the waters," so to speak.
Subscription boxes for Middle-Grade are available for a three-month prepay, six-month prepay, and twelve-month prepay, and you are also charged with the shipping fee. All monthly subscribers also have the option to skip the month if they want, and since this is a very popular subscription box, sometimes subscriptions for a month sell out easily.
You are also provided with an option to buy previous boxes from the website, but that is possible only while the supplies last. Each book box contains at least one book, and the books are mainly new releases, often coming with a note from the author and some goodies that are suitable for the box's theme.
9. Once Upon a Book Club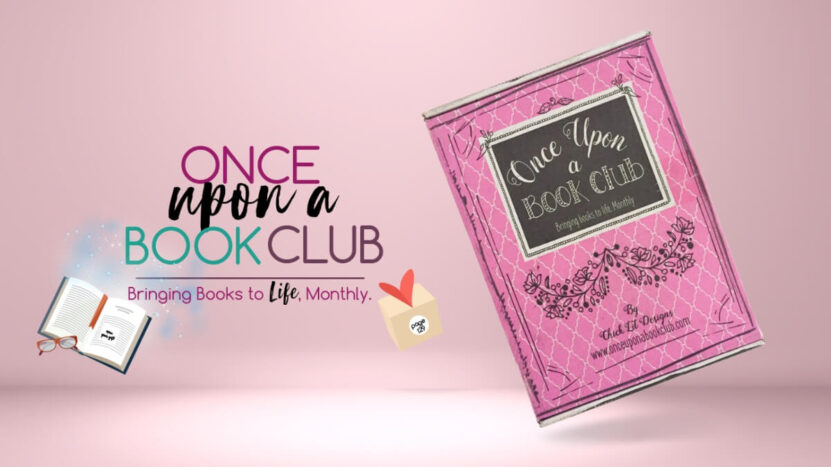 This book club offers plenty of titles to go for, and although the subscription is more expensive than the rest of the entries on our list, it is very much worth it as it provides more books. This subscription may even seem over-the-top since, for 65 USD; you get a new title that is geared toward 14-year-olds, alongside three to five individually wrapped gifts.
The gifts correspond to a page number in the books, and these gifts can also be packed with spoilers, so it would be best to keep them away from your young readers at first. You will also find a 5 x 7-inch print of a quote from a book and discussion questions with read-along dates for live discussions online.
There is also an option that allows you to, instead of a subscription, send a one-time gift box, which is a great choice for holiday or birthday presents for your young readers. It is a great book club with plenty of choices to go for and is worthy of consideration.
10. OurShelves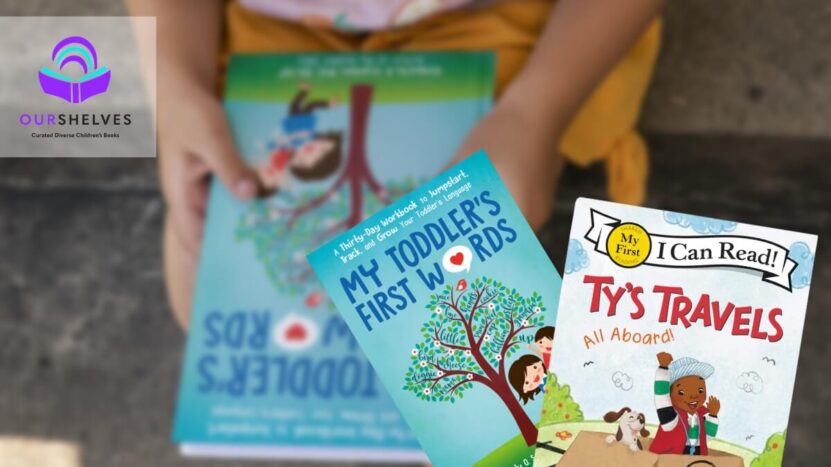 OurShelves is a book club that separates itself from the rest by promoting diversity and inclusive characters from under-represented identities. This club does not send the books monthly but rather does it on a quarterly schedule. The books are available for different ages and in different genres, so there is plenty to be excited about with this subscription.
For each subscription you opt for, you can pick to receive three or five books for each quarter. Three-book boxes cost 36 USD for the Sunshine Box and 51 USD for the Rainbow or Treehouse box, and these prices also include shipping costs.
There is also an option to go for an annual subscription that comes with some benefits, including a discount that will save you 10 percent, but this will be active in case you buy a second subscription.
11. Between the Bookends
Between the Bookends is a fantastic and unique monthly club that offers a wide variety of Middle Grader books with engaging and interesting plots. The interesting fact about this club is that it was created by a teenager who curates all the available books by himself.
The customers are provided with five different options that are designed to suit different budget limitations, including full-size and mini boxes, a gender-neutral box, a box with JUST the books, and one with JUST the staff.
Each and every box comes with books and goodies that are directly linked to the theme. For the Just the Books package, the pricing starts at 18.75 USD, the full-size box stands at 40 USD, and the mini box is currently selling at the price of 26.67 USD.
How to Choose the Best Book of the Month Club?
In order to choose the proper book of the month club and pay for the subscription that will pay off long-term, it is important to know the services they provide. The price is also an important factor to keep in mind, but the quality of books should definitely be the priority. In the section below, we have listed some essential things a good book club should offer.
A Wide Collection of Books
The bigger the collection of books the club has, the better. The number of boxes the club sends is also very important, and when you get four or five boxes per month, there is a much higher chance you will find something that will suit your taste. If the club has a wide collection of books from renowned authors, you will certainly get better titles each month, and your subscription will definitely pay off.
A Variety of Genres
The boxes should not be geared only by age but by genre and theme as well. Some book clubs have different themes each month, and they are a great choice since it promotes more diversity in terms of themes and characters, which allows kids to experiment with genres more and figure out what they like in a more natural fashion.
Bonus Goodies
Bonus goodies that come along with books add extra value to the subscription. Some clubs send some interesting items along with the books, such as wearables, games, or extra content that is related to the book themes. Some of these goodies may have spoilers, so be careful when unwrapping them, or do the unwrapping part after you read the book.
The Subscription Price
Prices for monthly, quarterly, or yearly subscriptions vary from club to club. It is important to consider your budget as well as the number of books and items you are getting for subscription before you invest any money.
Final Words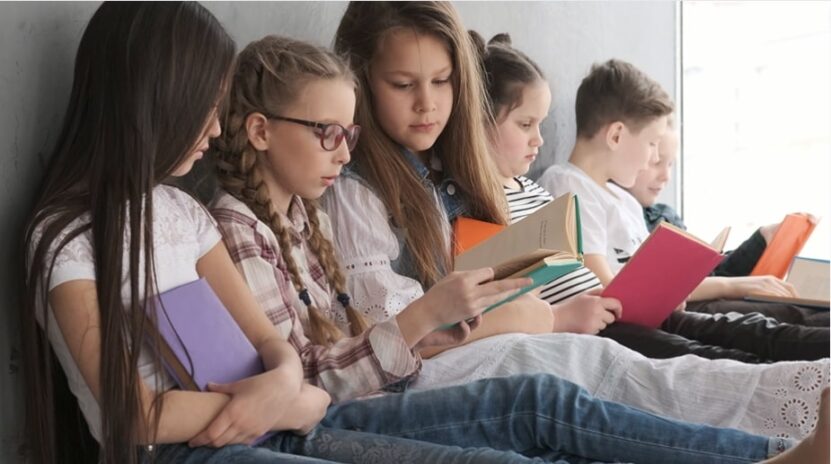 Book clubs are a fantastic way for tweens to develop a habit of reading at a young age, and it is a great method for them to explore different genres and build their own taste. We hope you liked our list and that you will opt for one of the clubs we picked.
Show your kids that reading books is an excellent way to expand their minds and hearts simultaneously by subscribing to some of these clubs and providing your tweens with a fresh perspective on educating themselves and raising themselves on a cultural level.
If you are a new parent and want to find out more about baby book subscriptions, check out our article, which will provide you with a wide variety of options you can go for.