Book clubs offer a unique opportunity for individuals to connect with others through a shared passion for literature. Selecting the right book can be challenging, as the best book club picks should ideally captivate readers and spark engaging discussions.
To help you choose the perfect titles for your next gathering, we've compiled a list of the top 5 book club favorites that have consistently led to unforgettable conversations. These literary gems offer thought-provoking themes, memorable characters, and compelling narratives that will leave your group eager to discuss and explore further.
1. "The Nightingale" by Kristin Hannah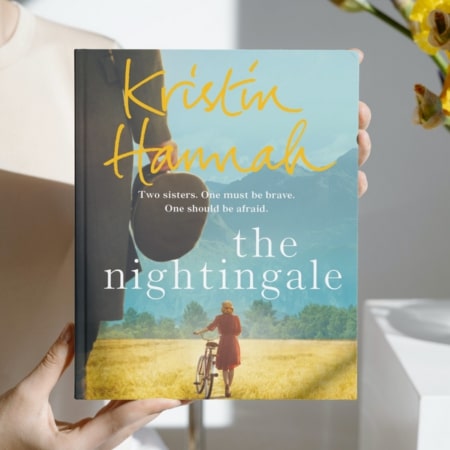 "The Nightingale" is a captivating historical fiction novel set during World War II. It tells the story of two sisters, Vianne and Isabelle, who are living in Nazi-occupied France. As the war unfolds, the sisters are forced to navigate through harrowing circumstances that test their courage, resilience, and love for one another.
The novel delves into the complex relationships between family members, the strength of women in the face of adversity, and the power of love in even the darkest of times. The book's vivid portrayal of war-torn France and its gripping narrative make it an excellent choice for book clubs looking to engage in lively discussions about history, human endurance, and the sacrifices made during times of conflict.
2. "Educated" by Tara Westover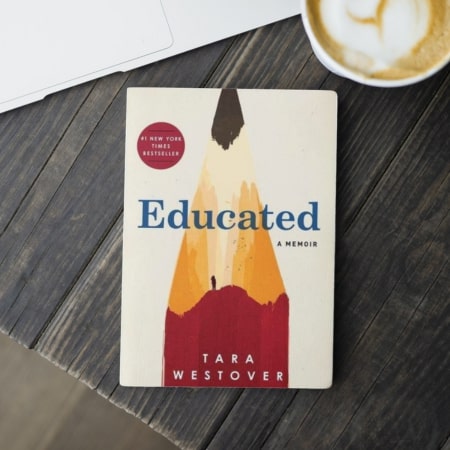 In this unforgettable memoir, Tara Westover recounts her journey from a rural, survivalist upbringing in Idaho to earning a PhD from the University of Cambridge. Despite never stepping foot in a classroom until she was 17 years old, Westover's relentless determination to pursue an education eventually led her to triumph over her past.
"Educated" explores themes of family, the power of education, and the importance of self-discovery. Westover's raw and honest writing offers a window into a world that many readers may find unfamiliar, making it a perfect selection for book clubs eager to engage in conversations about the impact of one's upbringing on personal growth and the resilience of the human spirit.
3. "Where the Crawdads Sing" by Delia Owens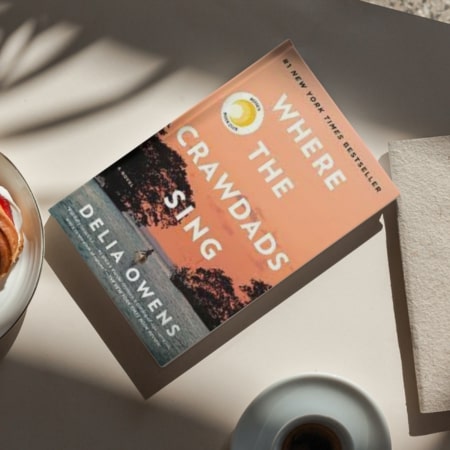 Delia Owens' debut novel, "Where the Crawdads Sing," tells the story of Kya Clark, a young girl abandoned by her family in the North Carolina marshlands. Growing up alone, Kya learns to survive in the wild, all while yearning for human connection and love. When a popular local man is found dead, Kya becomes the prime suspect, and the small town's prejudices are brought to light.
"Where the Crawdads Sing" is an evocative coming-of-age story that blends romance, mystery, and a deep appreciation for nature. Its vivid descriptions of the marsh and its inhabitants, coupled with the exploration of human nature and societal prejudice, make this novel an excellent choice for book clubs seeking a story that will ignite passionate discussions and linger in their minds long after the final page.
4. "Little Fires Everywhere" by Celeste Ng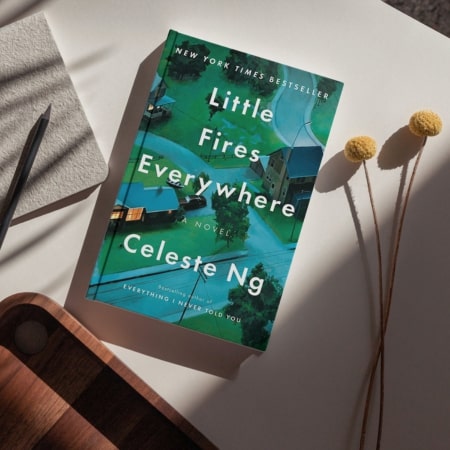 Celeste Ng's "Little Fires Everywhere" takes place in the seemingly perfect suburban community of Shaker Heights, Ohio. When a mysterious single mother, Mia Warren, and her daughter, Pearl, move into the neighborhood, their lives become intertwined with those of the picture-perfect Richardson family. As tensions rise, the secrets and lies of both families slowly unravel, leading to a dramatic conclusion.
This compelling novel delves into themes of motherhood, identity, race, and the complexities of human relationships. With its richly drawn characters and intricate plot, "Little Fires 
Everywhere" is an excellent choice for book clubs looking for a thought-provoking and conversation-starting read.
5. "The Vanishing Half" by Brit Bennett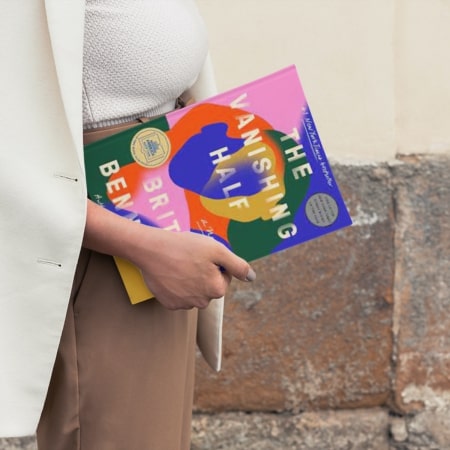 "The Vanishing Half" by Brit Bennett tells the story of identical twin sisters, Desiree and Stella, who grow up in a small, southern Black community called Mallard in the 1950s. As they grow older, the sisters decide to run away from home and end up taking drastically different paths in life. Desiree marries a dark-skinned Black man and has a daughter, while Stella decides to pass as white, severing ties with her past and family.
Spanning decades and multiple generations, the novel explores themes of racial identity, family, and the ways in which our past shapes our present. The complex relationships between the characters and the thought-provoking examination of the concept of "passing" make "The Vanishing Half" an excellent choice for book clubs seeking to engage in meaningful discussions about race, identity, and the bonds that connect us.
Conclusion
Choosing the right book for your book club can be the key to fostering unforgettable discussions and deepening connections among members.
The five novels listed above offer a diverse range of themes and genres that are sure to ignite engaging conversations and leave a lasting impression on readers. From historical fiction to memoirs and contemporary literature, these top book club favorites invite readers to explore thought-provoking subjects and connect with others through the power of storytelling.
So, gather your fellow book lovers and embark on a literary journey with these captivating titles that promise to create memorable and lively book club discussions.
Frequently Asked Questions (FAQ):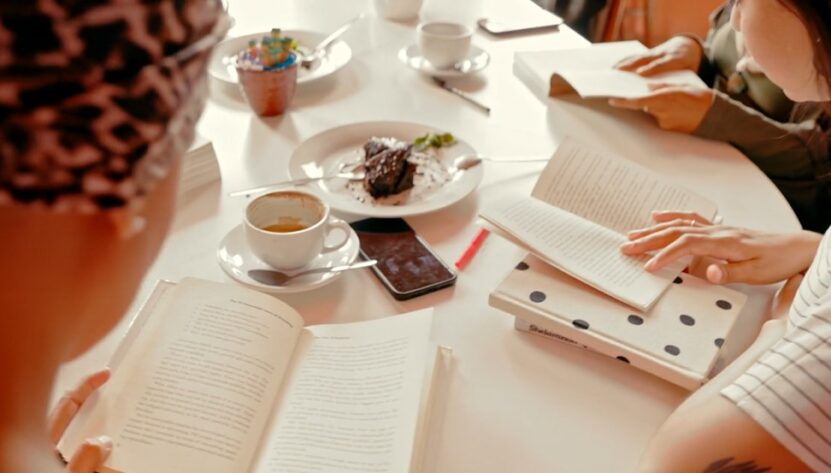 Q: What are the main genres of the books in this list?
A: The list of Top 5 Book Club Favorites for Unforgettable Discussions covers a variety of genres, including historical fiction, memoir, contemporary fiction, and mystery. This diverse selection offers book clubs a range of themes and narratives to discuss.
Q: Are these books suitable for all age groups?
A: While these books are primarily aimed at adult readers, some of them may be appropriate for mature young adult readers as well. It is important to consider the specific content and themes of each book when deciding if it is suitable for younger readers in your book club.
Q: How can our book club choose which book to read from this list?
A: You can choose a book based on the preferences and interests of your book club members. Consider discussing the themes, settings, and genres of each book and vote on which one appeals most to the group. Alternatively, you could take turns selecting a book from the list, ensuring that everyone has a chance to choose a title that interests them.
Q: Are these books available in various formats, such as audiobooks and e-books?
A: Yes, these books are widely available in various formats, including print, e-books, and audiobooks. You can find them through major online retailers, local bookstores, and libraries.
Q: How can our book club engage in meaningful discussions about these books?
A: To engage in meaningful discussions, consider preparing questions that delve into the themes, characters, and narrative of the book. Encourage members to share their thoughts and opinions, as well as any personal experiences that relate to the book's themes. You can also research the author's background and the historical or cultural context of the book to enhance the conversation.
Q: Are there any resources available to guide our book club's discussions on these titles?
A: Many publishers provide discussion guides for popular book club titles, which you can often find on their websites or within the books themselves. Additionally, there are numerous online resources and forums dedicated to book clubs where you can find discussion questions and ideas for these titles.