A delightful journey of discovery.
By Michelle Kadarusman ‧ RELEASE DATE: Sept. 26, 2023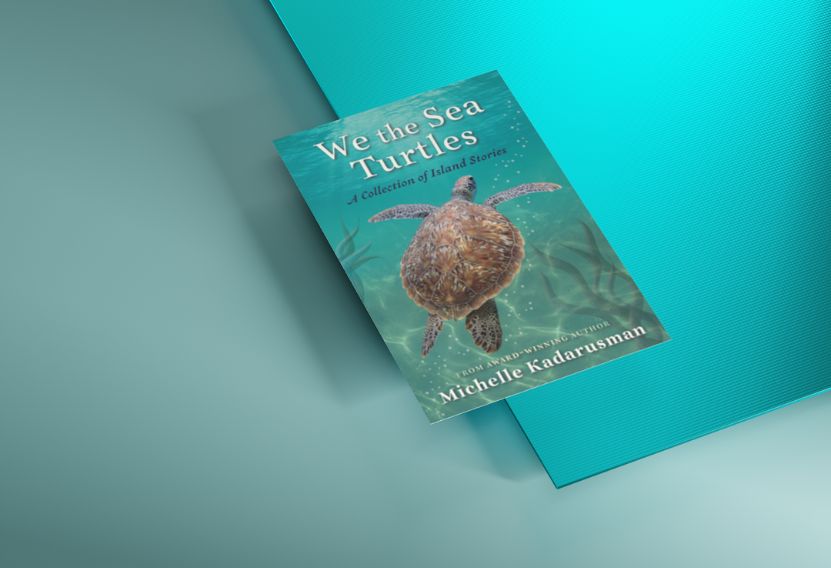 Kadarusman's collection of nine short stories explores the emotional turning points in young lives. Each narrative features a young protagonist who encounters a turtle, usually a sea turtle, and is changed by the experience. In New York City, a boy is comforted by a neighbor who understands his neurodivergence. In Indonesia, a girl imagines her father reincarnated as a kura kura. On an island in Canada, a girl assures two visitors that the sight of a snapping turtle is lucky.
The stories are set in diverse locations around the world, from Ontario, Canada to Malaysia and Singapore, and are prefaced by a land acknowledgment. The environmental component of the stories is strong, and the writer's love for the natural world is evident. The collection is bookended by accounts of sea turtles' long journeys and an imagined first-person reflection from one. "We the sea turtles are ancient stewards of our planet." The settings are well depicted, and the characters are distinctive. This collection of stories is sure to move readers and leave them with a greater appreciation for the natural world.
Check on Amazon
Check on Walmart
Check on Barnes and Noble
Check on Powells
Pub Date: Sept. 26, 2023
ISBN: 9781772782851
Page Count: 208
Publisher: Pajama Press
Review Posted Online: June 21, 2023
Kirkus Reviews Issue: July 15, 2023