Venture into the mysterious world of dark romance. It's full of topics like obsession, manipulation and psychological torture. Dark romances are intense and emotionally charged, making you question your beliefs about love and morality.
Gothic Romance is one of the most popular sub-genres. Think horror, suspense and supernatural elements – all like Emily Bronte's classic Wuthering Heights.
| No. | Title | Author | Year of Publication |
| --- | --- | --- | --- |
| 1 | "Rebecca" | Daphne du Maurier | 1938 |
| 2 | "Jane Eyre" | Charlotte Brontë | 1847 |
| 3 | "Wuthering Heights" | Emily Brontë | 1847 |
| 4 | "The Monk" | Matthew Lewis | 1796 |
| 5 | "The Woman in White" | Wilkie Collins | 1860 |
These are considered classic gothic romance novels. They include a blend of mystery, horror, and romantic elements, often set in gloomy and mysterious locations. If you're looking for modern gothic romance, the titles may be different.
Erotica or Erotic Romance is another sub-genre. It's graphic, and often includes darkness that adds a suspenseful twist.
For those wanting to explore dark romance, check out 'The Kiss Thief' by L.J Shen – about betrayal and revenge; 'The Fifth Petal' by Brunonia Barry – a suspenseful mystery; and 'Tender is the Flesh' by Agustina Bazterrica – an unsettling story of cannibalism.
Immerse yourself in the most captivating tales of love gone wrong.
So, which one is the best?
| No. | Title | Author | Year of Publication |
| --- | --- | --- | --- |
| 1 | "Corrupt" | Penelope Douglas | 2015 |
| 2 | "Den of Vipers" | K.A. Knight | 2020 |
| 3 | "Born Darkly" | Trisha Wolfe | 2017 |
| 4 | "Vicious" | L.J. Shen | 2016 |
| 5 | "Ruthless People" | J.J. McAvoy | 2014 |
| 6 | "Sparrow" | L.J. Shen | 2016 |
| 7 | "Tears of Tess" | Pepper Winters | 2013 |
| 8 | "Indebted Series" | Pepper Winters | 2014-2015 |
| 9 | "Twisted Emotions" | Cora Reilly | 2019 |
| 10 | "The Devil's Advocate" | Ashley Jade | 2020 |
| 11 | "Ravage Me" | Ryan Michele | 2014 |
| 12 | "Dark Lover" | J.R. Ward | 2005 |
| 13 | "The Dark Duet Series" | C.J. Roberts | 2011-2014 |
| 14 | "It Ain't Me, Babe" | Tillie Cole | 2014 |
| 15 | "Ghosted" | J.M. Darhower | 2017 |
| 16 | "Fear Me" | B.B. Reid | 2015 |
| 17 | "Deliver" | Pam Godwin | 2014 |
| 18 | "Tormentor Mine" | Anna Zaires | 2017 |
| 19 | "Knocked" | Ker Dukey | 2020 |
| 20 | "Buttons and Lace" | Penelope Sky | 2016 |
| 21 | "This Man" | Jodi Ellen Malpas | 2012 |
| 22 | "Take Me with You" | Nina G. Jones | 2016 |
| 23 | "Darker: Fifty Shades Darker as Told by Christian" | E.L. James | 2017 |
| 24 | "Captive in the Dark" | C.J. Roberts | 2011 |
| 25 | "Master of the Mountain" | Cherise Sinclair | 2009 |
To explore the best dark romance books, dive into a world of twisted love stories. The Dark Artifices series by Cassandra Clare, The Cruel Prince by Holly Black, The Black Dagger Brotherhood series by J.R. Ward, The Bargainer series by Laura Thalassa, The Knight by Skye Warren, and Vicious by L.J. Shen will leave you captivated with their dark and intense romances.
"The Dark Artifices" series by Cassandra Clare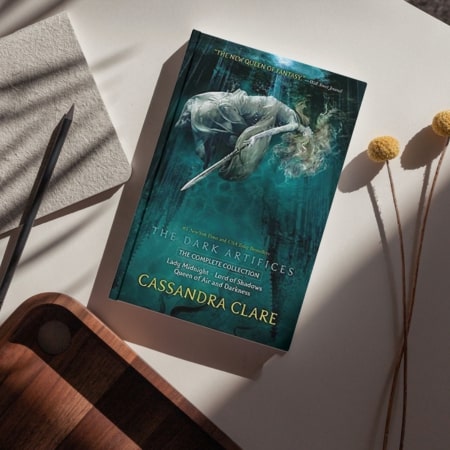 "Dark Artifices" series by Cassandra Clare is a must-read for dark romance genre lovers. It features enchanting characters, Emma Carstairs and Julian Blackthorn, and their complex dynamics. Themes like love, sacrifice, and redemption are explored.
This story takes readers on an emotional ride. Clare has a knack for building worlds with words.
Clare also raises awareness about societal issues like prejudice against Downworlders. She encourages readers to reflect on these issues.
Pro Tip: If you want to immerse in dark romance, "Dark Artifices" is perfect for you!
"The Cruel Prince" by Holly Black

Holly Black's dark romance novel, "The Cruel Prince," is a must-read for all fans of the genre.
It takes readers on a captivating journey into a magical faerie world full of political drama and forbidden love. Vivid descriptions and unexpected plot twists keep readers hooked throughout.
Protagonist Jude Duarte is a human living in a world of faeries. She battles against the royal court's corruption and uncovers secrets about her past.
The characters are complex, their moral orientations becoming increasingly blurred as they pursue their own agendas.
Family relationships are explored in intricate detail as the story progresses. Themes of sibling rivalry and loyalty are woven through the narrative.
Readers find themselves rooting for intriguing villains and questioning who should sit on the throne.
Holly Black has been awarded numerous accolades for The Cruel Prince, such as New York Times Bestseller and Goodreads' Choice Awards for Best Young Adult Fantasy & Fiction.
"The Black Dagger Brotherhood" series by J.R. Ward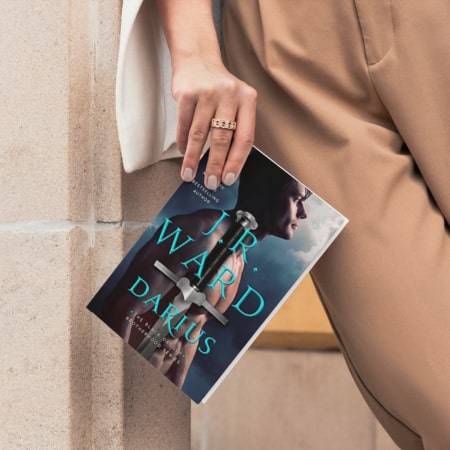 J.R. Ward's series, The Black Dagger Brotherhood, is a popular choice for dark romance fans. It focuses on a group of powerful vampire warriors who must protect their kind from enemies. Action and steamy scenes will leave readers enthralled.
Readers will discover the author's skilful world-building. They'll experience romantic entanglements, gripping action, intriguing characters, and intricate relationships. Plus, detailed world-building elements.
Each book builds on the last, keeping readers involved in the characters and storyline.
Pro Tip: Start with "Dark Lover" to explore this addictive series. Or, if you can't resist a bargain, check out Laura Thalassa's 'The Bargainer' series.
"The Bargainer" series by Laura Thalassa

Delve into Laura Thalassa's captivating "The Bargainer" series, a collection of dark romance books. Join Callie McAllister as she makes a perilous deal with the alluring Fae King, Desmond Flynn.
This series takes you to multiple realms amidst war and power struggles. Enjoy Laura Thalassa's vivid writing as you experience every emotion. Be enthralled by the intricate plotline with unexpected twists and poetic prose.
Prepare for sleepless nights! Ensure you have all six books of this series within reach as you embark on this extraordinary adventure with Callie and Desmond. Get ready to be swept away by Skye Warren's The Knight–where love and lust collide with corruption and deceit.
"The Knight" by Skye Warren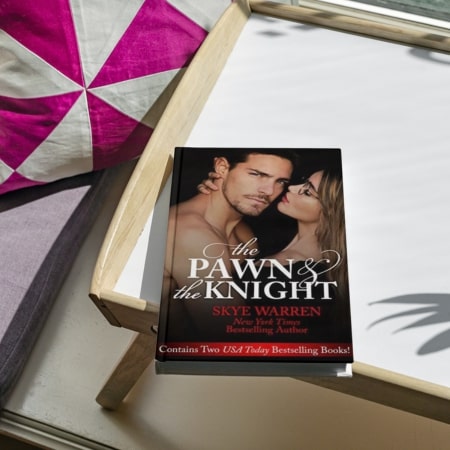 Skye Warren's The Knight is a riveting tale of an underworld enforcer and a young virgin. It's dark, gritty and captivating – sure to keep readers on the edge of their seats. From start to finish, it's gripping with vivid and brutal scenes. It blends grit and vulnerability together – a unique writing style!
The characters are expertly crafted with complex personalities. A plethora of emotions are explored throughout the book. It's a thrilling package full of danger and passion. If edgy and daring is your cup of tea, then look no further than The Knight. It's a romance with a dangerous twist.
Skye Warren's novels are a hit for those searching for something fresh and entertaining. They engage readers from start to finish taking them on wild mood rollercoasters. Experience love, anger and anxiety through unexpected plot twists. The attraction between Vicious and Emilia in L.J. Shen's novel is clear, despite being wickedly flawed characters.
"Vicious" by L.J. Shen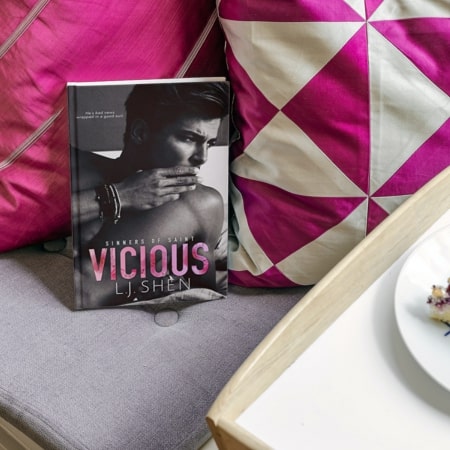 L.J. Shen's "Vicious" is a gripping dark romance novel, exploring love and obsession. The story follows a group of wealthy teens, including the mysterious Vicious, through high school. Years later, a reunion sparks a confrontation of their pasts.
Shen's writing is both poetic and gritty, creating a vivid and realistic world. Power dynamics in relationships are explored, as Vicious uses his wealth and status to control Emilia. This adds an extra layer of complexity to the narrative.
"Vicious" was named Best Romance by Amazon in 2017. If you're a fan of dark romances, this book is a must-read. You won't be disappointed!
Conclusion
Exploring the best dark romance books reveals they have something for everyone. From L.J. Shen's thrilling "The Kiss Thief" to Tabitha Suzuma's hauntingly beautiful "Forbidden", these dark tales of love and heartbreak captivate readers.
Complex characters navigate forbidden romances as they grapple with personal struggles. Each page draws readers in, and the darkness adds depth to emotions and relationships – making these novels intriguing and unforgettable.
Note: Some stories deal with sensitive topics like abuse and addiction. Read with care.
Plenty of dark romance novels will leave readers enamored. There's a plethora of captivating titles, so readers should find one that resonates deeply. Publishers Weekly report dark romance is rising in popularity among young adult readers.
What is light romance vs dark romance?
Light romance and dark romance represent two different spectrums of the romance genre, and the primary difference between the two is the tone and subject matter.
Light Romance:
Also referred to as sweet romance, this subgenre typically involves a focus on the emotional connection and relationship development between two characters. The conflicts are usually lighter, with less intense emotional stakes or drama. Light romances often have happy endings, with the characters overcoming their obstacles and misunderstandings to find love. They may contain comedy and be light-hearted in nature. The sexual content in these stories can vary, but it's often less explicit or may even be implied rather than shown.
Dark Romance:
Dark romance, on the other hand, explores heavier, darker themes. This subgenre often includes explicit sexual content, violence, and themes of power and control. Relationships in dark romance novels can be manipulative or abusive, often involving non-consensual acts, dubious consent, or power imbalances. The settings can be darker and more ominous, and the characters may have complex, darker pasts. Dark romances might not have a traditional happy ending, and the journey to the ending can be fraught with intense conflict and struggle.
While these definitions broadly outline the genres, it's important to note that not all books fit neatly into one category or the other. Some novels might blend elements of both, resulting in a story that has darker elements but ultimately ends on a hopeful note. As with any genre, individual reader preferences can vary widely.
What are the different shades of romance?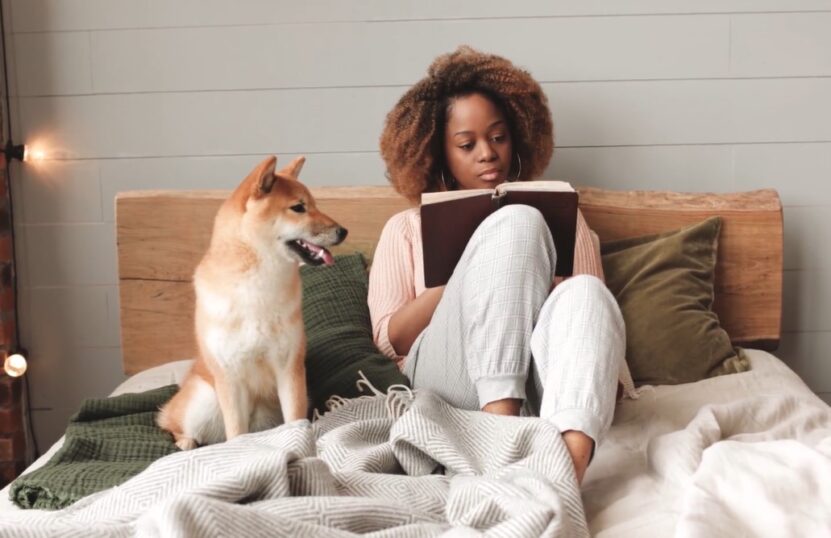 The romance genre is incredibly diverse, offering a vast range of subgenres or 'shades' to cater to different reader preferences. Here are some of the more popular subgenres of romance:
Contemporary Romance: Set in the present day, these stories focus on the romantic relationships between characters, often with a light-hearted or emotionally satisfying tone.
Historical Romance: These novels are set in a particular historical period and often incorporate historical details into the plot and character relationships.
Paranormal Romance: Involves supernatural elements, such as vampires, shifters, ghosts, witches, and more. The romance could be between humans and supernatural beings or between supernatural beings themselves.
Romantic Suspense: These novels blend elements of romance and mystery or thriller genres. There's often a significant suspense plot that the romantic leads are involved in.
Erotic Romance: These novels place a heavy emphasis on the sexual relationship between characters. The sexual element is integral to the development of the romantic relationship.
Regency Romance: A subgenre of historical romance that's specifically set during the British Regency period (1811-1820). They often involve social settings of the upper class, such as balls and manors.
Dark Romance: As we discussed, these novels explore darker themes and may contain explicit content, power imbalances, and potentially disturbing scenarios.
Fantasy/Sci-Fi Romance: These incorporate elements of fantasy or science fiction, such as fantastical worlds, magic, futuristic settings, or advanced technology, along with the development of romantic relationships.
Inspirational Romance: Often also referred to as Christian romance, these novels incorporate religious or spiritual themes into the romance plot.
Young Adult (YA) Romance: Aimed at teen readers, these novels explore first love, coming-of-age, and other themes relevant to young adults.
LGBTQ+ Romance: Focus on romantic relationships between LGBTQ+ characters. This is a broad category that can encompass many of the other subgenres but with LGBTQ+ protagonists.
Billionaire Romance: This subgenre often involves a love story between a wealthy, influential individual and a character from a different social status.
Sports Romance: These novels focus on characters who are athletes, often professional, and the specific challenges they face in their romantic relationships.
Second Chance Romance: These stories involve characters who had a romantic relationship in the past and get another chance at their romance.
Remember, the lines between these subgenres can blur, with many books falling into more than one category. The variety ensures there's something for every romance reader's tastes.
Who is the best dark romance author?
| No. | Author | Notable Works and Description |
| --- | --- | --- |
| 1 | Penelope Douglas | "Corrupt" and "Devil's Night" series. Douglas explores themes of revenge and power dynamics with intense, often twisted love stories. |
| 2 | C.J. Roberts | Known for "The Dark Duet" series. Roberts' work delves deep into the psychology of her characters, pushing boundaries of consent and power. |
| 3 | Pepper Winters | "Tears of Tess" and "Indebted" series. Winters crafts deeply emotional stories with intricate plot lines, and her work often contains elements of captivity and non-consensual power dynamics. |
| 4 | Anna Zaires | Author of "Twist Me" and "Tormentor Mine". Zaires often incorporates kidnapping and captivity themes into her intense, emotional narratives. |
| 5 | Tillie Cole | "Hades Hangmen" series. Cole's work features tough, damaged characters finding love amidst violent and dangerous circumstances. |
| 6 | K.A. Knight | Noted for "Den of Vipers". Knight's dark romance novels are known for their explicit content, power dynamics, and emotional depth. |
| 7 | Trisha Wolfe | "Born Darkly" and "Darkly, Madly Duet". Wolfe's work often features characters with dark pasts or psychological issues, leading to intense, suspenseful romance. |
| 8 | J.J. McAvoy | "Ruthless People" series. McAvoy's work blends elements of mafia and crime with passionate, dangerous love stories. |
| 9 | Pam Godwin | "Deliver" series. Godwin is known for exploring themes of dominance, submission, and captivity in her thrilling romantic narratives. |
| 10 | L.J. Shen | "Vicious" and "Sparrow". Shen's dark romance novels are known for their brooding, often morally ambiguous characters and intense emotional storylines. |
Frequently Asked Questions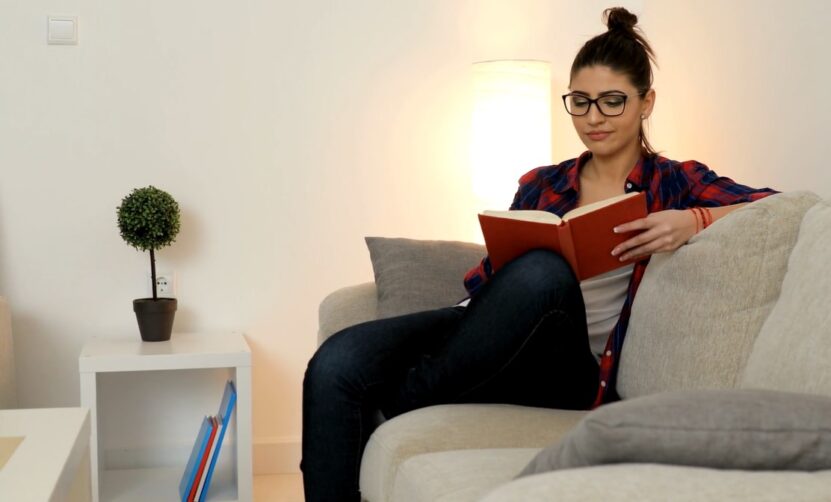 1. What are the best dark romance books in 2023?
Some of the best dark romance books include "The Dark Duet" by C.J. Roberts, "Comfort Food" by Kitty Thomas, "Tears of Tess" by Pepper Winters, "The Siren" by Tiffany Reisz, and "The Redemption of Callie and Kayden" by Jessica Sorensen.
2. What is dark romance?
Dark romance is a subgenre of romance that explores taboo and controversial themes or situations, often involving trauma, violence, or non-consent. It typically features complex characters and a heightened sense of danger and intensity.
3. Are dark romance books appropriate for all readers?
No, dark romance books are not appropriate for all readers.
The genre is known for containing themes and content that can be disturbing, uncomfortable, or even triggering for some readers. This often includes explicit sexual content, violence, non-consensual acts, power imbalances, psychological manipulation, and darker, sometimes troubling elements of human nature.
These books are typically intended for mature audiences who are comfortable with, and interested in, exploring such themes in a fictional context. It's always a good idea to read reviews, content warnings, and author advisories before reading a book in this genre, especially if you're sensitive to certain topics. As with any media, what's appropriate will depend on the individual reader's tastes, age, experiences, and comfort level.
4. Where can I find the best dark romance books?
You can find the best dark romance books at your local bookstore, online retailers like Amazon or Barnes & Noble, or on book recommendation websites like Goodreads or BookBub.
5. Can dark romance books be triggering?
Yes, dark romance books can be triggering for some readers, particularly those who have experienced trauma or abuse. It's important to approach these books with caution and consider your own triggers before reading.
6. What are some common themes in dark romance?
Common themes in dark romance include power dynamics, dominance and submission, captivity, psychological trauma, abuse, and manipulation. These themes can be explored in a variety of settings, including contemporary and historical fiction, fantasy, and science fiction.