A gentle, uplifting, and significant message.
By Emily Joof ‧ RELEASE DATE: Sept. 5, 2023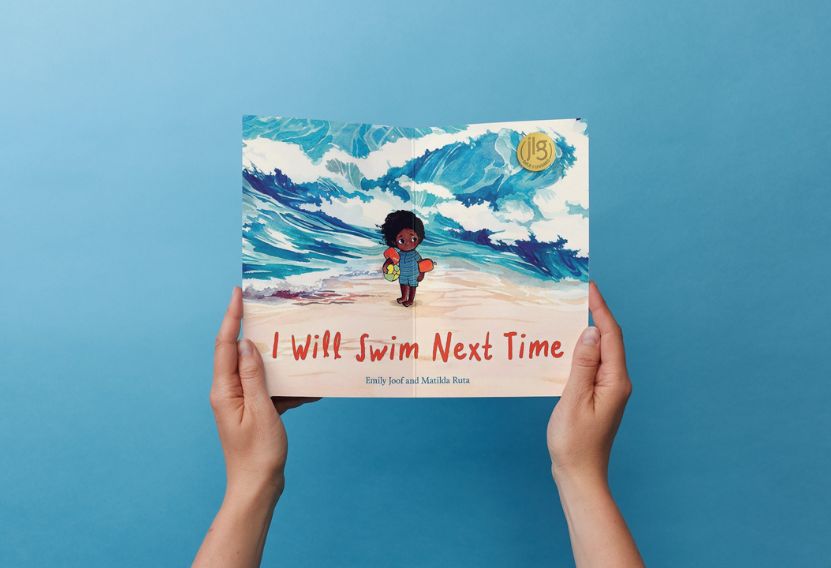 Nurtured by Mama, a young child gradually develops a love for swimming. At first, when strapped to Mama's chest, the infant is scared of the water: "When I first saw the big blue sea / I was scared and confused. / It crashed so loud and spread so wide. / It made me feel small inside." As the child grows, they explore different bodies of water, from a deep, "quiet lake" to a river with "water rushing by." Mama's words of encouragement, patience, and imaginative stories of "watery worlds" help the protagonist to eventually take the plunge into a swimming pool. The illustrations, hand drawn in ink and painted with watercolors, add to the nurturing feel of the text.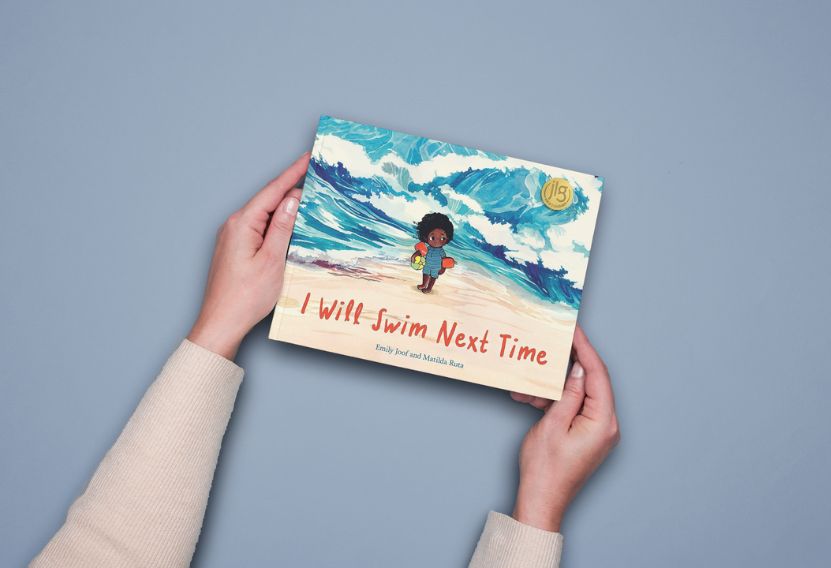 Check on Amazon
Check on Walmart
Check on Barnes and Noble
Check on Powells
Both the mother and child, whose gender is not identified, are depicted with dark brown skin and tightly curled black hair. This Swedish story provides a model for parents looking to help their children overcome their fears, support their dreams, and give them space to grow. It is especially meaningful in light of the fact that many swimming pools have historically excluded African American communities and that Black children face an elevated risk of drowning. (This book was reviewed digitally.)
Pub Date: Sept. 5, 2023
ISBN: 9781782508298
Page Count: 32
Publisher: Floris
Review Posted Online: June 21, 2023
Kirkus Reviews Issue: July 15, 2023