A heartbreaking story of grief overshadowed by mistakes.
By Maryah Greene ‧ RELEASE DATE: Aug. 1, 2023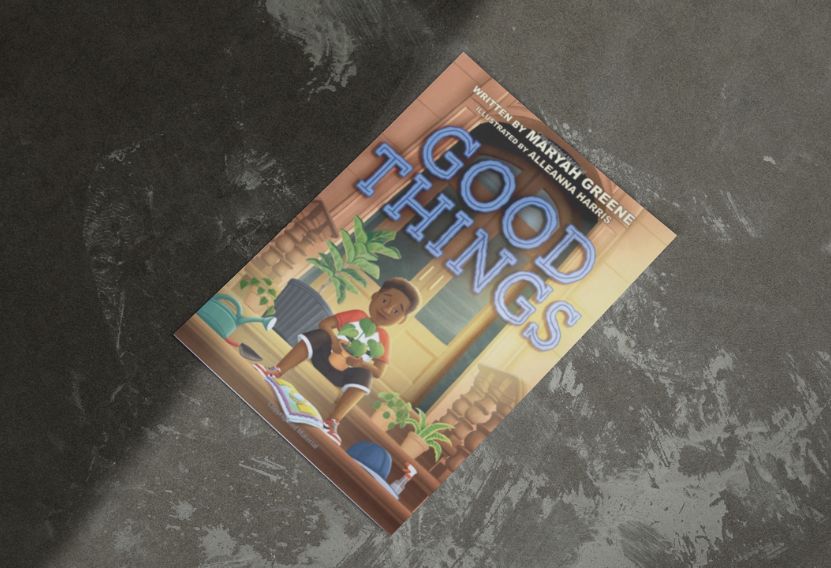 Check on Amazon
Check on Walmart
Check on Barnes and Noble
Check on Powells
After his father's passing, Malcolm must learn to cope with his sorrow. He had always enjoyed tending to plants with his dad, especially Big Mon, Dad's monstera. Malcolm would often become impatient waiting for the plants to grow, but Dad would remind him, "Good things take time." When Dad dies, Malcolm inherits his plants, but his excessive watering causes Big Mon's leaves to droop and yellow, reflecting the boy's emotions.
Discouraged, he stops caring for the plants and decides to buy a new monstera. As he spends more time with his friends, he notices the plants beginning to thrive again. His willingness to give his plants—and himself—time to heal allows them all to feel better.
Although this book deals with a serious topic, readers may be distracted by unanswered questions, such as why Malcolm's father died. The illustrations capture the loving relationship between Malcolm and his father, as well as the boy's pain. However, one page mentions the rarity of variegation on a monstera leaf, yet the image shows several plants with variegation.
The backmatter includes a helpful glossary of plant terms, but the entry for the snake plant includes the alternative name mother-in-law's tongue with the unfortunate misogynistic parenthetical note, "Don't worry, you'll understand why, one day." (This book was reviewed digitally.)
Pub Date: Aug. 1, 2023
ISBN: 9780593403648
Page Count: 32
Publisher: Razorbill/Penguin
Review Posted Online: June 21, 2023
Kirkus Reviews Issue: July 15, 2023