Readers are taken on a journey through an urban paradise with vivid illustrations.
By Robert Salmieri ‧ RELEASE DATE: Aug. 22, 2023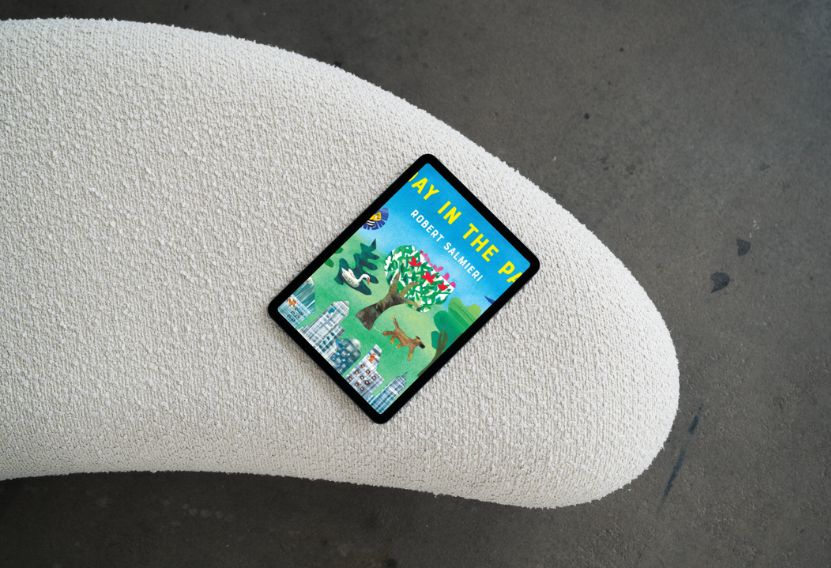 Explore a vibrant park situated in the heart of a bustling city. Here, a diverse range of flora and fauna can be found, from majestic trees and colorful flowers to playful puppies, butterflies, chipmunks, swans, and more. Visitors can enjoy live music in the band shell, or take a jog around the park. The text is broken up across page turns, creating a dynamic story, while the collage-like illustrations are the real highlight.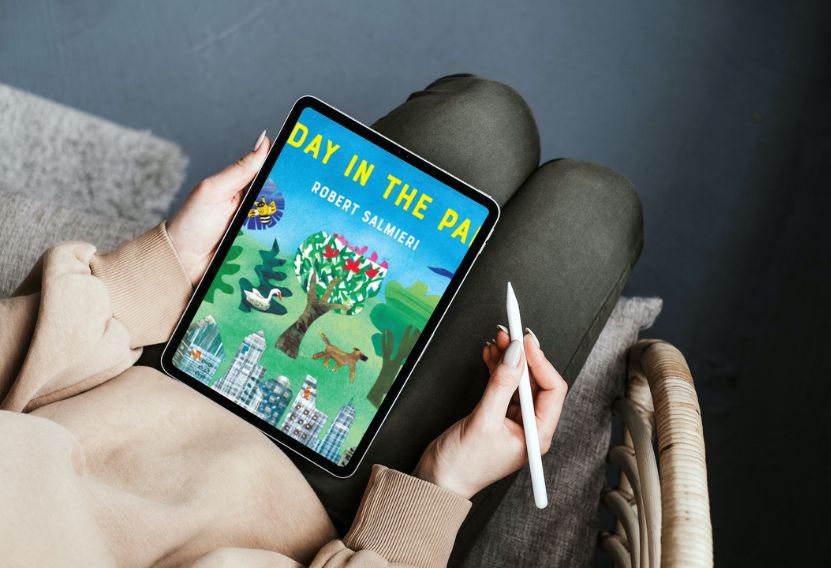 Check on Amazon
Check on Walmart
Check on Barnes and Noble
Check on Powells
The greens of the plants and trees are depicted in various shades, with a watercolor backdrop and horizontal brush strokes to give the impression of movement. The detailed work on the faces of the racoons, frog, and rabbit gives readers a glimpse of the wildlife living in the city. Brooklyn's Prospect Park is the author's source of inspiration, and the few humans featured in the book are diverse in terms of skin tone and hair color and texture. (This book was reviewed digitally.)
Pub Date: Aug. 22, 2023
ISBN: 9781592703876
Page Count: 40
Publisher: Enchanted Lion Books
Review Posted Online: June 21, 2023
Kirkus Reviews Issue: July 15, 2023