A captivating beginning to an enthralling low-fantasy trilogy that is close to grimdark.
By Hannah Kaner ‧ RELEASE DATE: Sept. 12, 2023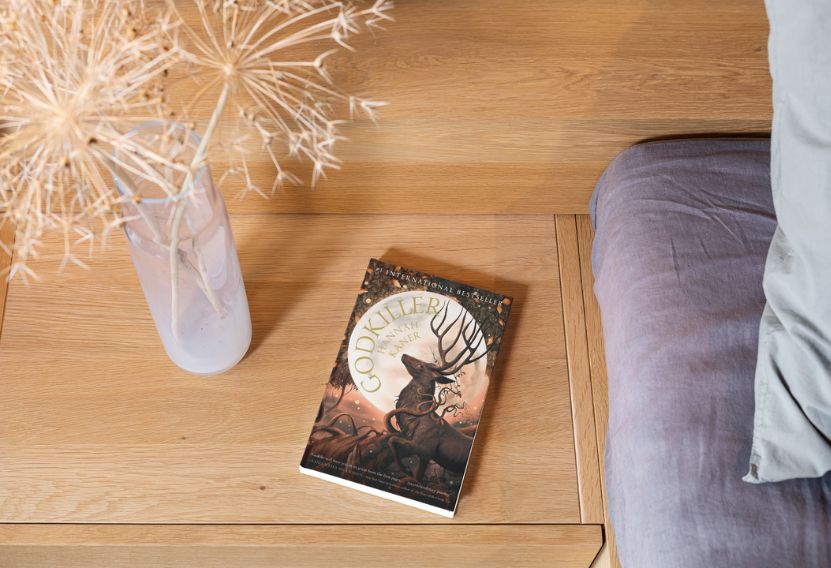 Kissen and Elo, two god-slayers, have joined forces on a pilgrimage to save two lives. Kissen, a veiga, was saved from death by a desperate bargain with the sea god her father served. Under King Arren's rule, all forms of worship have become illegal, as it is humans' faith that gives birth to the gods and powers them.
Kissen is the sole protector of Inara, a young girl orphaned by fire and treachery and bound to a small, shrineless god called Skedi.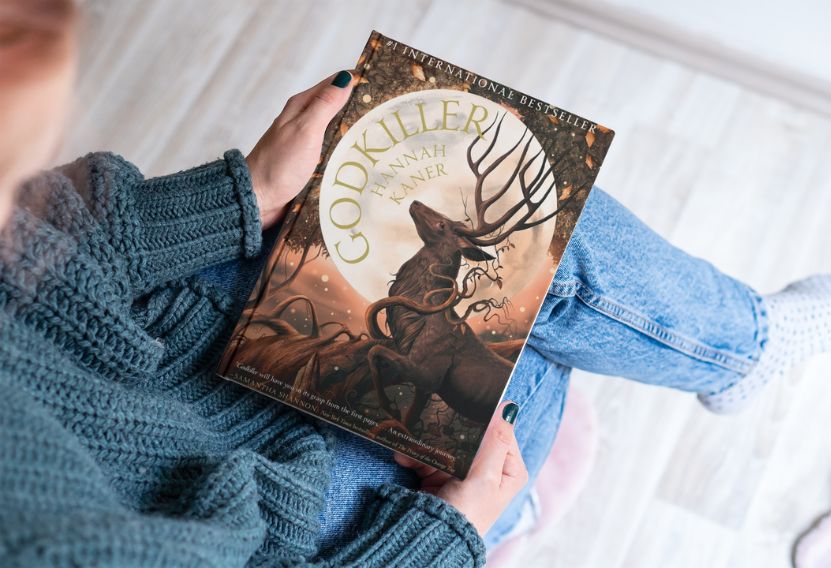 Elo, a knight-turned-baker, witnessed the carnage in Blenraden firsthand and must join the pilgrimage to save his old friend. A god-summoned monster attacks their caravan, forcing Kissen and Elo to reveal their godkilling weapons.
Kaner's novel features a widely diverse cast, with queerness not drawing ridicule in the invented world. Kissen is bisexual, Elo is coded as Black, and many secondary and tertiary characters are queer, disabled, or nonwhite. In addition, Skedi is a fantasy creature resembling a jackalope.
Pub Date: Sept. 12, 2023
ISBN: 9780063348271
Page Count: 304
Publisher: Harper Voyager
Review Posted Online: June 21, 2023
Kirkus Reviews Issue: July 15, 2023