A heartfelt celebration of a voice that is not as widely recognized as it should be, particularly outside of Latin America.
By Melisa Fernández Nitsche ‧ RELEASE DATE: Sept. 12, 2023
The life and legacy of Argentinian singer and social activist Mercedes Sosa, known as "the voice of the voiceless," is explored in this book. Born in a region of vibrant valleys and high mountain peaks, Sosa gained attention for her voice in a radio competition and went on to sing folk songs, accompanying herself on a bombo drum, in support of social causes. Her protest songs were seen as a threat by the military dictatorship that came to power in the late 1970s, leading to her arrest during a concert and years of exile.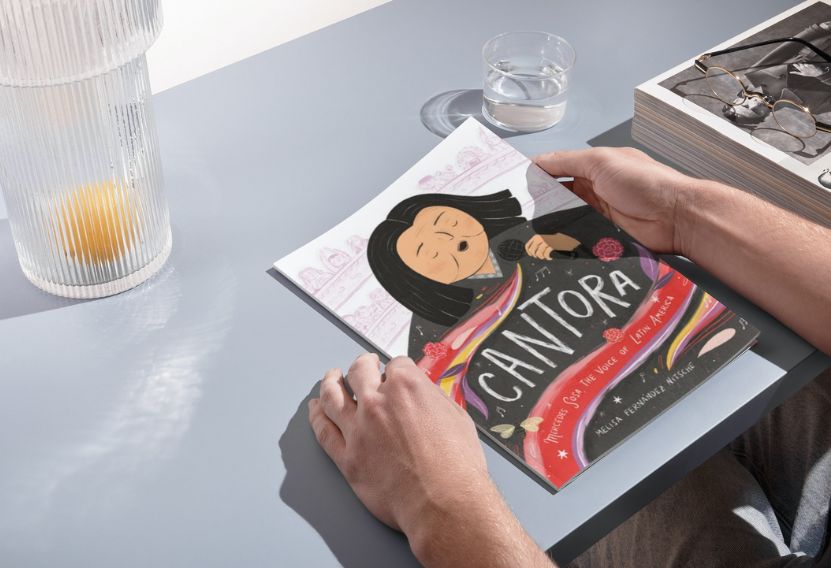 Check on Amazon
Check on Walmart
Check on Barnes and Noble
Check on Powells
The author focuses on Sosa's spirit and legacy, relegating biographical details to an appended timeline. Her iconic figure is depicted standing on stage, behind bars, or amid banner-wielding marchers, and the warm swirls of color throughout make clear the power of her voice. Sosa passed away in 2009, but a playlist in the backmatter will help younger audiences understand what they've been missing.
Pub Date: Sept. 12, 2023
ISBN: 9780593645970
Page Count: 48
Publisher: Knopf
Review Posted Online: June 21, 2023
Kirkus Reviews Issue: July 15, 2023