This must-see theatrical production of factual material is as awe-inspiring as a solar eclipse.
By Kate Allen Fox ‧ RELEASE DATE: Sept. 26, 2023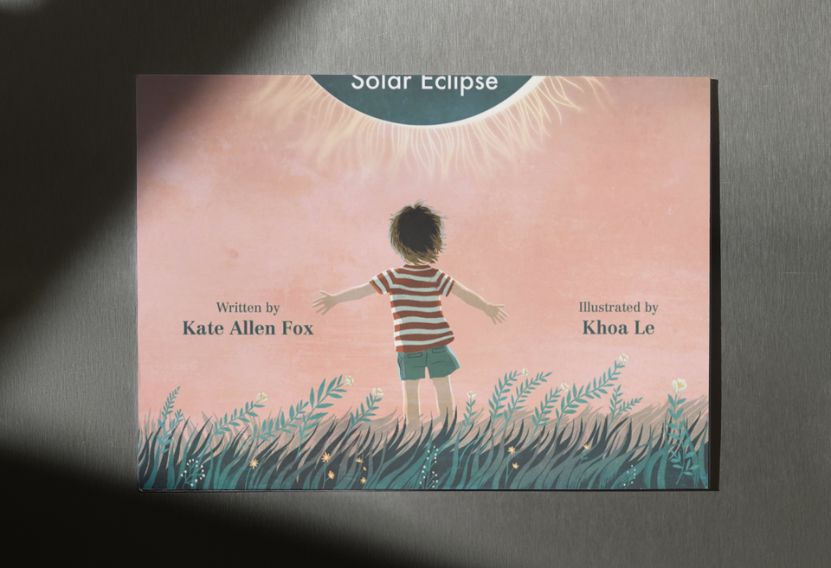 Check on Amazon
Check on Walmart
Check on Barnes and Noble
Check on Powells
This book offers a poetic exploration of the total solar eclipse, providing readers with a vivid description of the event and its effects on the living creatures below. The author's sweeping language paints a picture of the eclipse as a grandiose cosmic event, while the backmatter provides factual information and terminology to make it an excellent choice for a science lesson. At its core, this story is about the shared bonds of humanity, and the illustrations depict racially diverse characters joyfully gathering together to watch the eclipse. The double-page spreads showing the moving celestial bodies are especially effective, and the lush turns of phrase such as a "velvet panorama" are captivating to read aloud. The repetitive refrain "a few beautiful minutes" serves to anchor the experience, reminding readers of the brief length of time of an eclipse. This book is sure to leave readers feeling connected and inspired by the power of the natural world.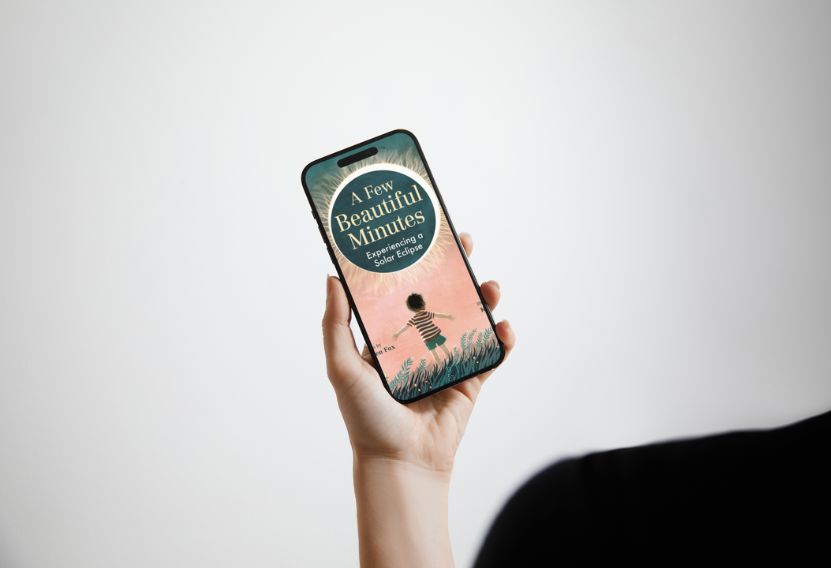 Pub Date: Sept. 26, 2023
ISBN: 9780316416924
Page Count: 40
Publisher: Little, Brown
Review Posted Online: June 21, 2023
Kirkus Reviews Issue: July 15, 2023